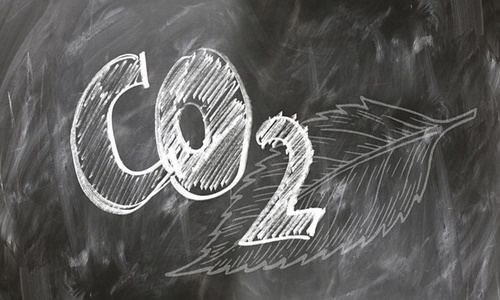 Global carbon dioxide emission from energy will hit a record high in 2025 as a result of dramatically increased government investment in clean fuels propelled by Russia's invasion of Ukraine.
In its annual report on global energy, the International Energy Agency (IEA) declared that government expenditure on green energy will signal a historic turning point in shifting away from fossil fuels.
A global energy crisis has resulted from the invasion of Ukraine, with initial spikes in gas prices. The crisis has resulted in severe inflation, making households across the world poorer.
Governments have been searching for alternative energy sources. It has been questioned by some analysts if concerns about energy security would cause people to consume fossil fuels for longer, impeding the global effort to achieve net-zero carbon emissions. In an effort to lower prices, some nations, like the United States and the UK under former Prime Minister Liz Truss, have promised to boost the extraction of fossil fuels.
However, the IEA's executive director and one of the most renowned energy economists in the world, Fatih Birol, stated that the energy crisis precipitated by Russia's invasion would in fact speed the clean energy transition.
According to the IEA, planned investments in clean energy as a result of the crisis will cause demand for polluting fossil fuels to spike this decade for the very first time due to government initiatives. The US Inflation Reduction Act, the EU's emissions reduction plan, as well as initiatives by Japan, China, South Korea, and India were highlighted by the agency as noteworthy contributions.
As per the revised plans, annual investments in low-carbon energy sources including solar, wind, and nuclear energy will climb by over 50% from now to $2 trillion per year by 2030. To achieve net zero carbon emissions by 2050, yearly clean energy investment would have to double to $4 trillion by 2030, a figure that highlights the size of the task the governments are facing all over the world.
Source credit: https://www.theguardian.com/environment/2022/oct/27/carbon-emissions-to-peak-in-2025-in-historic-turning-point-says-iea