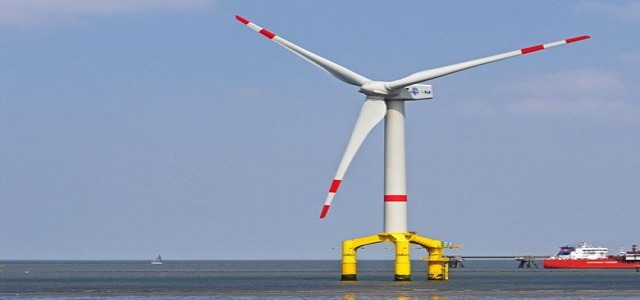 GE Renewable Energy, the GE unit of General Electric Company, has recently announced that it has signed a wind turbine contract. Financial terms of the contract have not been disclosed.
Under the terms of the contract, which has been extended by Mitsui & Co., Ltd and EDF RE, GE Renewable will manage the supply chain of onshore wind turbines in Morocco. The Taza onshore wind farm will receive 27 units of the 3.2-85 onshore wind turbines supplied by the company. Through these turbines, the wind farm will be capable of powering nearly 350,000 homes.
The 87-MW Taza onshore wind farm is set to commence its operations in 2022, which will significantly support the further development of the clean energy capacity in Morocco. Moreover, the deal will strengthen the existing position of GE Renewable in the country.
In addition to the recent contract, in September 2020, GE Renewable obtained a Cypress turbines contract to deliver these turbines at the two wind farm facilities of PÜSPÖK Group, based in Burgenland. Furthermore, the company also received two 30-MW deals in the same month to supply 12 units of its 5-MW-158 Cypress wind turbines and support the development of Lac Hoa Soc Trang and Quoc Vinh Soc Trang wind farms in Vietnam.
Recently, the share price of General Electric has notably increased by 3.4%, closing the trading session eventually at $6.15.
In the Q2 of 2020, Renewable Energy recorded a decline in market value by 3% to $3.5 billion Y-o-Y. The sales of the segment have, however, increased by 1% Y-o-Y, while the severe impact of the COVID-19 pandemic has resulted in a 17% decline in orders.
Currently, General Electric has a $52.1 billion market cap. The company's Healthcare, Power, & Aviation segments have been facing adverse economic conditions due to the pandemic. Its share price has also reduced by 17.6% in the last 3 months, as compared to the hike of 7.3% recorded in the industry.
Source credit:
https://www.nasdaq.com/articles/general-electrics-ge-unit-receives-wind-turbine-contract-2020-09-15