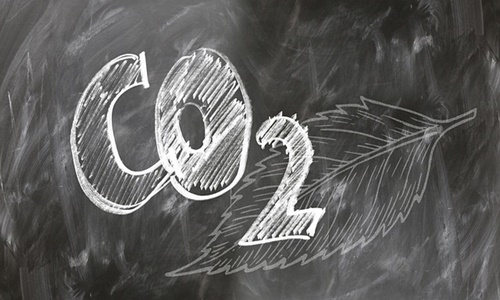 A group of scientists have reportedly argued that fossil fuel firms will be required to take back the carbon dioxide released from their goods, giving them direct accountability for restoring the climate.
Though widely accepted, the idea that the entity causing the pollution must pay for its cleanup has not yet been implemented in the climate crisis.
However, as per Myles Allen, a geosystems science professor at the University of Oxford, the technology deployed to absorb and store co2 underground is improving and is now technologically feasible.
Allen further argued that oil, gas, and coal manufacturers all over the world should be obligated to pay for an equal amount of carbon dioxide to be held geologically in order for them to be allowed to continue operating.
A carbon takeback obligation would require storing underground CO2 equal to the quantity of carbon dioxide produced by all fossil fuels imported or exported into a country or group of countries. By 2050, it could be used to gradually store all emissions, assisting the global initiative to achieve net zero emissions.
The authors of the research pointed out that such a strategy would guarantee the neutralized impact on the environment while claiming that the expense of doing so would be part of the expense of producing fossil fuels, as opposed to a carbon tax. This would inhibit the use of fossil resources by rendering them more expensive.
The cost of carbon capture and storage technology is high right now, but it will probably drop significantly over the next few decades.
The group highlighted that the Intergovernmental Panel on Climate Change, a group of the world's top climate scientists, has stated clearly that removing carbon from the atmosphere will lead to phasing out of fossil resources.
Moreover, the quick adoption of renewable energy is likely to be necessary to confine global temperatures to 1.5C above pre-industrial volumes, required to avoid the worst effects of climate collapse.
Source credit: https://www.theguardian.com/environment/2023/jan/12/fossil-fuel-producers-must-be-forced-to-take-back-carbon-say-scientists