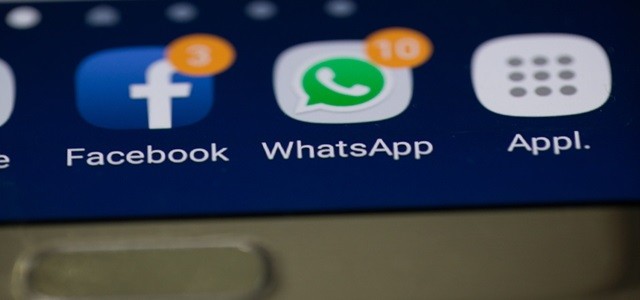 There has been an exponential growth in the number of cyberattacks targeting smartphones to exploit data. In fact, some reports claim, there will be a 50% growth in cyberattacks this year in comparison with last year. Several global software firms are being adversely affected due to the growing intensity of these attacks.
A recent instance of this was observed when Facebook, the renowned US-based tech giant, reportedly announced that it is suing NSO Group Technologies, an Israeli software company focused on cyber intelligence, over claims that the Israeli firm hacked WhatsApp users early this year.
In the complaint filed by the tech giant on Tuesday, it alleged that NSO Group Technologies utilized WhatsApp servers to infuse malware in 1,400 mobile phones. The malware was spread to specifically target diplomats, journalists, senior government officials, human rights activists and few other parties.
The lawsuit stated that this malware could not break the encryption of Facebook-owned WhatsApp, instead affecting customers' phones, providing NSO an access point to their messages once they were decrypted on the receiver's phone.
However, NSO Group denied all the allegations made by Facebook.
WhatsApp stated that the malware attack unauthorizedly accessed its video calling system to send the malware to the mobile phones of several users. This malware would enable NSO's clients - intelligence and government organizations - to secretly spy on the owner of phone, further opening their digital lives to official scrutiny.
Will Cathcart, Head of WhatsApp stated that mobile phones offer people with great utility, but if compromised through malicious intent, they can reveal people's locations and their private messages, as well as record sensitive conversations people have with others.
WhatsApp is highly popular and is used by about 1.5 billion people per month and has usually touted a significant level of security, which includes end-to-end encrypted messages which could not be deciphered by WhatsApp or any other third party.
Citizen Lab, a University of Toronto based cybersecurity research laboratory that collaborated with WhatsApp in an effort to investigate the phone hacking issue, stated that the targets of malware attack included well-known T.V. personalities, famous women who had earlier been subjected to campaigns of online hate as well as people who had previously faced threats of violence and assassination attempts.
Neither WhatsApp nor Citizen Lab have identified these targets by their name.

Source credit: https://www.cnbc.com/2019/10/29/facebook-sues-nso-gropu-claims-it-helped-hack-whatsapp.html