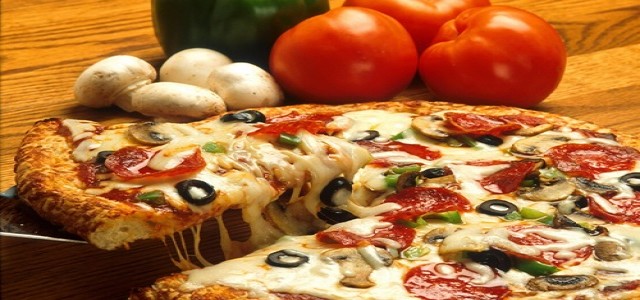 Globally, the concept of 'plant-based' protein has gained considerable recognition. In this regard, Indian foodservice company, Jubilant FoodWorks announced that its master franchise Domino's India have introduced – 'The Unthinkable Pizza', its new pizza offering which is topped with 100% plant-protein mince and provides a taste similar to that of chicken.
For the record, these products are meant to substitute the sensory and cultural experience of meat but are made from plant ingredients like coconut oil, pea protein, and beetroot juice further saving large quantities of land, water, and energy and considerably reducing the greenhouse gas emission levels from the production of meat.
According to Mr. Pratik Pota, CEO and whole-time director, Jubilant FoodWorks Limited, this novel and 100% vegetarian offering will allow Indian consumers to savor the plant-protein hype sweeping the globe. The company is the first QSR brand to introduce such a pizza variant in the country, he further added.
In a statement, the company said that the "Unthinkable Pizza" will offer both vegetarians and non-vegetarians an interesting option in the menu. The product is being launched in pilot across Delhi NCR, Mumbai, and Bangalore, in an attempt to further test the market.
Holding a strong presence across India, Jubilant FoodWorks Limited is a part of the Jubilant Bhartia group and is regarded as the country's largest foodservice company. Its Domino's Pizza India franchise is extended across a network of nearly 1,264 restaurants.
During the September quarter, Jubilant witnessed a 3.8% jump in its consolidated net profits to INR 75.7 crore. However, the combined revenue from profits was down 18.2% to INR 816.32 during the quarter under review.
Reportedly, in the same quarter, Jubilant opened approximately ten new Domino's outlets and the company aims at launching more than 100 in the fiscal year of 2021.
Source Credit: https://www.livemint.com/companies/news/domino-s-reveals-unthinkable-pizza-india-s-first-plant-protein-based-product-11608633382719.html