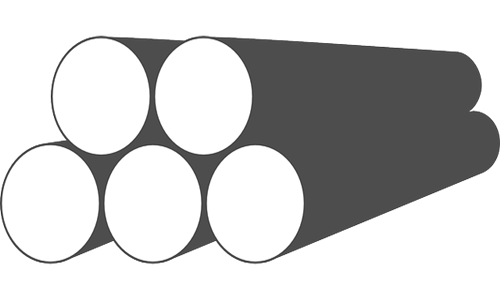 The controversial Russian gas pipeline Nord Stream 2 has reportedly started leaking into the Baltic Sea, jeopardizing marine traffic, Denmark has issued a warning.
It established a prohibited area within 5 nautical miles or 9 km of the pipeline, close to Bornholm Island.
The Danish energy ministry stated that it moved after learning of a pressure reduction in the now-defunct subsea pipeline earlier that day.
According to the operating organization Nord Stream 2 AG, the drop occurred during the night.
The ministry stated that it was looking into the situation where the Nord Stream 2 landfall operator reported a rapid drop in gas pressure on Line A of the Nord Stream 2 pipeline for natural gas.
The state-owned oil company Gazprom, which is based in Russia holds a significant stake in the company.
The Danish energy ministry added that there are no security issues associated with the leak outside of the prohibited zone. The situation is not anticipated to have an impact on Danish gas supply security.
Nord Stream 2 was planned to transport Russian gas to Germany and other European countries, but the multibillion-euro development was stopped after Russia invaded Ukraine in February.
However, since the pipe was already filled with gas, there is a growing fear that substantial amounts of it might be spilled into the atmosphere.
A parallel gas pipeline known as Nord Stream 1 has been closed for several weeks. According to Gazprom, maintenance work is being done there to address a previous leak.
While the European Union alleges Russia to be blackmailing Europe on gas supplies because of its conflict in Ukraine, Moscow refutes this.
Since Moscow attacked Ukraine, energy prices have increased sharply, and depleting supplies can increase it even more.
Families in the EU are worried that they won't be able to pay the expense of heating this winter.
Currently, Europe is trying to be less dependent on Russian energy to challenge Moscow's capability to fund the war, but the shift may not happen soon enough.
Source credit: https://www.bbc.com/news/world-europe-63040500