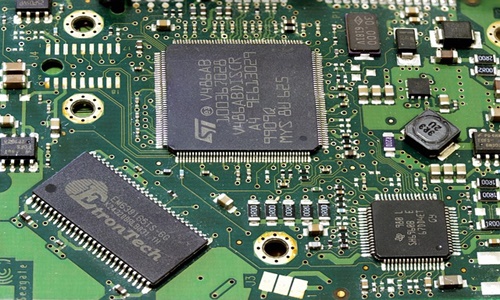 Intel, the renowned US-based semiconductor company, has reportedly announced plans to cut thousands of jobs to handle the weakening PC market and reduce costs, as per sources.
The firm intends to make the change at the same time as its third-quarter earnings release on October 27. The layoffs will be disclosed as early as this month. In July, the chipmaker employed 113,700 people.
According to sources, some business divisions, including Intel's marketing and sales department, might make employee reductions of approximately 20%.
Over 5,000 people work for Intel in Ireland, and based on current investment plans, that figure will eventually reach about 6,500.
The demand for PC processors, Intel's core product range, has sharply decreased, and the company is fighting to reclaim market share from competitors like Advanced Micro Devices. The business issued a warning in July stating that 2022 sales will be about $11 billion less than anticipated.
As per analysts, sales are expected to decline by almost 15% in the third quarter. Moreover, Intel's once-impressive numbers have decreased, they are now roughly 15% less than past numbers of about 60%.
Intel indicated on its earnings call for Q2 that it could restructure its operations to increase profits.
The last significant layoff at Intel occurred in 2016 when 12,000 jobs or 11% of the workforce were laid off.
Since then, the corporation has dissolved many divisions, including its drone and cellular modem units, and made minor budget cuts. Like many tech companies, Intel stopped hiring earlier this year as market dynamics deteriorated and concerns about a recession grew.
The drop in technology spending is affecting sales and earnings for Intel's PC, data center, and AI units.
As per IDC, PC sales decreased 15% year over year in Q3. Sharp decreases were experienced by HP, Dell, and Lenovo, which use Intel chips in their desktops and laptops.
Making layoffs now would be awkward for Intel. The business pledged to increase its US manufacturing and actively advocated for a $52 billion chip stimulus this year.
Source credit: https://irishtoday.news/many-are-now-finding-themselves-in-need-appeals-to-the-replenishment-of-the-food-bank-in-tipperary-13348.html