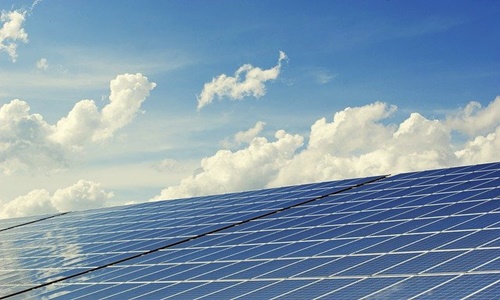 The company has shipped around 38.5GW of mono-crystalline solar panels globally in 2021
LONGi Solar, one of the leading solar technology firms based in China, has recently announced that it has shipped around 7GW of high-efficacy solar panels in India, with the highest share in the category of mono-crystalline.
According to credible reports, in 2021, LONGi shipped 38.5GW of its mono-crystalline solar panels globally, a rise of 57% year on year. Additionally, it is the only Chinese energy firm that has joined the "EV100", "RE100", and "EP100" initiatives and the global Science Based Targets initiatives (SBTi), progressively and is actively working on revolutionizing the energy supply globally.
Sources cite that the firm has also marked its presence in India for more than five years and has established its position as the major exporter with the highest market share.
LONGi has also been emphasizing on building value for its customers with the technical proficiency it has gathered over the last two decades.
Based on the brand concept of 'Customer Value First', the company initiated 'LONGi Lifecycle Quality' last year to guarantee that its product performs efficiently and reliably throughout the lifespan, allowing customers to get a high return on investment throughout the complete lifecycle of a PV plant.
Luke LU, Vice President and Head of LONGi Solar APAC, commented on the move by saying that LONGi had been devoted to the Indian market and the firm would be strongly exploring the potential synergies carrying the technical expertise to nourish the Indian manufacturing segment in the coming future.
The firm is extremely thrilled to have collaborated with a trusted partner for all the major Indian solar developers for the last 5 years as the country is striving toward achieving its energy independence and transformation.
Source Credit - https://www.prnewswire.com/in/news-releases/longi-solar-achieves-a-significant-milestone-with-over-7gw-of-high-efficiency-solar-panels-supplied-to-the-indian-market-the-highest-for-mono-crystalline--817800316.html