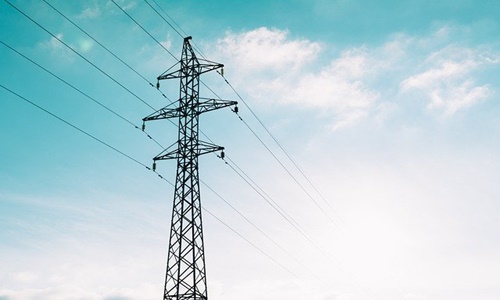 The British government has reportedly planned to introduce a limit on wholesale energy bills for companies.
As per reports, wholesale energy rates for all businesses will be capped for approximately six months starting on October 1 as part of the Energy Bill Relief Plan.
The government has also announced that support will be provided to hospitals, schools, and other locations including community centers and churches.
The additional intervention in the energy sector comes after the state unveiled a £150 billion ($170 billion) plan to assist families with bills over the next two years.
Officials have not provided a total figure for the most recent subsidies to enterprises since the final cost will rely on what happens to the wholesale market price from October to April when the support ends.
The Department for Business, Energy, and Industry revealed the plan, which calls for wholesale energy bills to be set for all non-domestic energy users at £75 ($85) per MWh for gas and £211 ($239) per MWh for electricity for a period of six months.
According to credible sources, suppliers won't need to contact businesses because the discount will be immediately applied.
As per the government, the approved wholesale price will be below half the wholesale pricing estimated this winter, and savings will be reflected in November invoices but paid for in October.
The plan will cover fixed contracts signed on or after April 1, as well as flexible and variable tariffs and contracts.
UK's prime minister Liz Truss stated that the government is aware of the huge pressure that businesses, non-profits, and public sector organizations are under due to high energy costs.
She further added that starting in October, as the state is doing for consumers, the new strategy will keep their energy bills low, offering stability and peace of mind. At the same time, the administration is increasing Britain's domestic energy production to address the underlying causes of the problems and assure greater energy security for British citizens.
Source credit: https://www.bbc.com/news/business-62969427