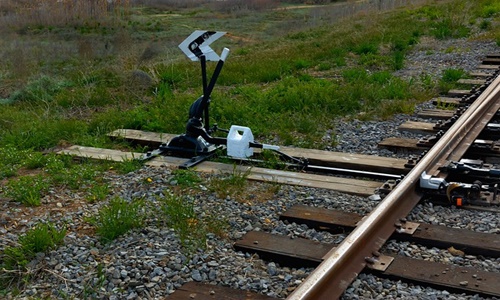 Austrian steel-based technology and capital goods group, Voestalpine signed a contract with the Egyptian National Railways, the national railway of Egypt managed by the parastatal Egyptian Railway Authority, for operating and managing the workshop of Abbassiya for the production of railway switches.
Alexander Schallenberg - Minister of Foreign Affairs Austrian; Gerhard Karner- Austrian Minister of Interior and El-Wazir - Transport Minister of Egypt, were present during the signing of the agreement.
Mr. El-Wazir commented that the contract includes increasing the effectiveness of the present production line at the Abbasiya Workshop by transforming it into a modern production line. This will be supported by the latest high-tech machines to ensure the product's quality and reach the production of 300 keys per year.
It also includes constructing a novel line equipped with modern high-tech machinery for producing 600 switches per year, transferring modern manufacturing technology, and training Egyptian workers under the guidance of experts from Voestalpine.
This is besides the gradual use of local components during the manufacturing process.
As per sources, the local manufacturing percentage also reached 95% by the end of the modernization drive, which was the most important step in the settlement of the transportation industry in Egypt.
The minister further said that the plan is to establish a joint firm between the two sides intended to accomplish local market self-sufficiency in keys, specifically with the increase in demand.
This is concurrent with the expansion of the projects executed by the Ministry of Transportation, whether to streamline the existing 10,000 kilometers of railway, the ongoing subway projects, or the fast electric train system.
This contract highlights successful cooperation among the global private sector operators under the ministry's plan for nurturing relations with the private sector to operate and manage several railway sectors and workshops, he added.
Source Credit - https://www.zawya.com/en/business/transport-and-logistics/joint-egyptian-austrian-company-to-operate-abbassiya-workshop-for-railway-switches-iymmfzol