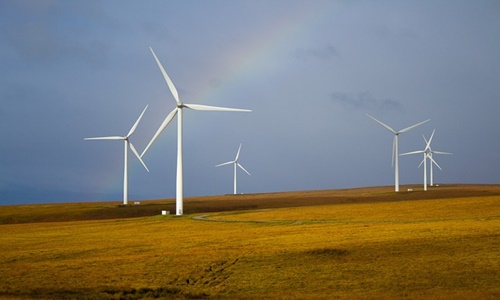 The production of renewable energy reportedly set a new milestone on Friday, briefly providing over two-thirds of the power in the main grid of Australia.
The Australian Energy Market Operator (Aemo) reported that the milestone was reached at 12:30 p.m. with an output of 68.7%, or 18,882 MW, from renewable power.
This figure also surpasses the prior record, which was established on September 18, by 4.6 percentage points.
Distributed solar provided 34% of the grid's total electricity on Friday, above black coal's 22% contribution.
Renewable penetration rates, which are calculated every 30 minutes, show quick-acting contributions to the grid.
Gas and hydro sources are more active in short time frames, according to Alison Reeve, the Grattan Institute's deputy program director for climate change and energy. Due to the present high gas prices, when those gas generators turn on, they impose quite a heavy price on the electrical market.
In light of the recent wet conditions on Australia's eastern coast, the use of hydro generators has been restricted.
Since they don't want to exacerbate more flood-like situations, they can't discharge an excessive amount of water into the river.
Reeve added that another problem which was substituting the system stability that gas and coal provided to the energy grid was the ability to gently reduce and increase generation to maintain the voltage in the grid equal, which would necessitate greater long-duration storage technology such as batteries.
According to a July report by the International Renewable Energy Agency (Irena), Australia is currently among the world leaders in the production of affordable solar energy.
Australia reported the third-lowest utility-scale solar expense in the world in 2021, with a $0.042/kWh rate, after China and India. This marked a 21% decrease in pricing over the prior year.
Irena's research shows that since 2010, the cost of utility-scale solar energy in Australia has decreased by 90% on average.
Source credit: https://www.theguardian.com/australia-news/2022/oct/31/renewable-energy-contributes-record-687-of-power-to-australias-main-grid-for-brief-period