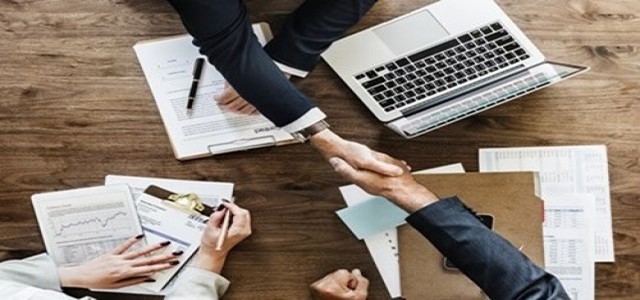 ATIF Holdings Limited, multimedia services and business consulting provider in Asia and North America announced that through Qianhai Asia Times International Finance Services Co. Ltd., its viable interest entity, the enterprise is collaborating with Shenzhen Dah Sing Geek Association. The partnership will focus on IPOEX.com, its online consulting and financial service platform, targeting the countrywide innovative technology establishments in the geek industry.
As per the terms of the agreement, Shenzhen Geek Association will serve as a corporate client channel of IPOEX, leveraging its professional geek platform, robust industry consolidation expertise, and deep government connections to attract advanced technology companies that are likely to become members of IPOEX. Furthermore, IPOEX is reported to offer various offline and online consulting services for its members including education on the global financial system, project incubation, fundraising advisory, initial public offering-related advisory, and more.
The CEO at ATIF Holdings Limited, Mr. Pishan Chi stated that the company is looking forward to working with Shenzhen Geek Association which has a resourceful platform that will bring top technology experts together to promote groundbreaking technological achievements to serve the entrepreneurship development and innovation of the geek community. He believes that this partnership will enable the company to deliver complete financial and consulting services for local businesses to help them enter the global capital markets and to promote the quick development of innovative technology enterprises in Shenzhen and cities across the country.
Shenzhen Dah Sing Geek Association was established on 6th January 2017 and is China's first community organization to serve the entrepreneurship and innovation of the geek community. The company focuses on strengthening the connection between the government departments and geeks and further promote the development of the geek industry.
ATIF Holdings Limited has its headquarters in Shenzhen, China, and provides business consulting services to small and medium-sized businesses in Asia, including international business planning and consulting services, public consulting services, and financial media services. It runs an online financial consulting service platform called IPOEX.com which offers prestige membership services like pre-IPO education, online capital market information, and matchmaking services between financing institutions and SME.
Source: https://www.prnewswire.com/news-releases/atif-holdings-limited-signs-strategic-collaboration-with-shenzhen-dah-sing-geek-association-to-facilitate-rapid-development-of-geek-industry-301166334.html