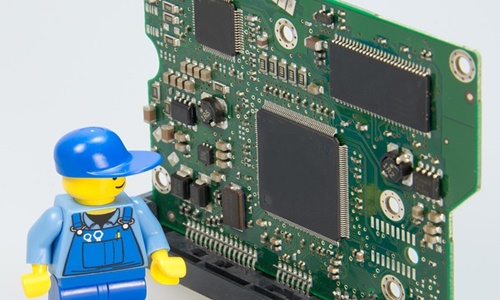 Shares of key Asian computer chipmakers have reportedly plummeted as the United States announced new restrictions regarding technology sales to China.
According to the US, American companies will not be allowed to sell specific chips used in supercomputers as well as artificial intelligence to Chinese companies. The regulations also target sales by foreign businesses using American-made equipment.
With weakened world economy, technology companies are also witnessing a decline in demand. While Tokyo Electron in Japan experienced a 5.5% decline, shares of Taiwanese chipmaker TSMC dropped over 8% on Tuesday.
The declines followed the stock markets reopening on Tuesday in South Korea, Taiwan, and Japan following their closures on Monday for public holidays.
In other parts of Asia, shares of SMIC, the largest chipmaker in China, declined by 4% in Hong Kong.
US firms are required to seek a license under the regulations to provide Chinese chipmakers with equipment that can create more advanced and powerful chips.
According to Washington, the regulations seek to stop Chinese military and technology advancements.
The actions mark one of the most significant changes in US policy regarding technology exports to China in decades, some of which take effect right away.
The Nasdaq index, which depends heavily on technology, dipped to its lowest point on Monday since July 2020 as shares of chipmakers Nvidia, Intel, Qualcomm, and Advanced Micro Devices declined.
Lower demand for electronic devices, including smartphones and computers, has recently hurt technology shares across the world.
Samsung, the South Korean technology giant released a 32% profit decline warning on Friday.
The largest smartphone manufacturer in the world reported lower profitability from its microprocessor manufacturing division as memory chip prices fell globally because of declining consumer electronics demand.
Sonal Varma and Si Ying Toh, analysts at Nomura Research, stated that the chip drop signals a deeper export slump. India's export growth already declined in September, but there is mounting evidence that additional Asian economies may experience a decline in export growth in Q4.
Source credit: https://www.bbc.com/news/business-63210329