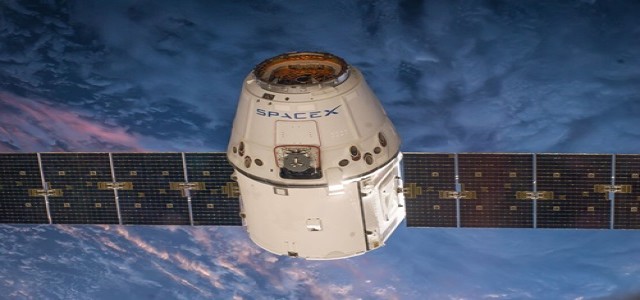 Arianespace SA, the world's leading satellite launch company, has reportedly launched two telecoms satellites named Galaxy-30 and BSAT- 4B, with the addition of Mission Extension Vehicle (MEV-2) on an Ariane 5 rocket, finishing company's first launch since the reopening of the Kourou-based Guiana Space Center.
Sources cite that the launch took place at 23:04 BST (00:04 CEST, 19:04 local time) from Europe's Spaceport in Kourou, French Guiana, which lasted around 47 minutes.
Telecom satellite Galaxy-30, carrying a launch mass of 3298 kg, was the first to be released after about 27 minutes, while the 2875 kg MEV-2, was released about seven minutes afterward. Following which, the 3530 kg BSAT-4B was then launched into its transfer orbit about thirteen minutes after MEV-2.
With a design life of around 15 years, the purpose of Galaxy-30 is to deliver exceptional broadcast distribution capabilities, including ultra-high definition and top quality streaming media, while supporting broadband, mobility, and enterprise network solutions. Galaxy-30 is owned by communications satellite services provider Intelsat.
The MEV-2 is owned by aerospace corporation Northrop Grumman and will be used for in-orbit satellite servicing. While BSAT-4B, operated by Japan's Broadcasting Satellite System Corporation, will offer direct-to-home ultra-high-definition services across Japan. It also possesses the same design life of 15 years.
This is the first launch following the restart of operational activities that were temporarily closed due to the COVID-19 pandemic at Europe's Spaceport in French Guiana.
Ariane 5's additional new onboard technology is Kassav, which is autonomous tracking kit developed by CNES in collaboration with ArianeGroup. Kassav utilizes telemetry to send real-time information on Ariane's location and speed to the Flight Safety team at Europe's Spaceport. Kassav will now be used on all Ariane 5 and Ariane 6 shuttles.
The next-generation shuttle Ariane 6 will replace Ariane 5, carrying the ability to conduct diverse missions to any orbit.
Source Credit - https://scitechdaily.com/ariane-5-rocket-launches-3-spacecraft-into-orbit-from-europes-spaceport-in-french-guiana/