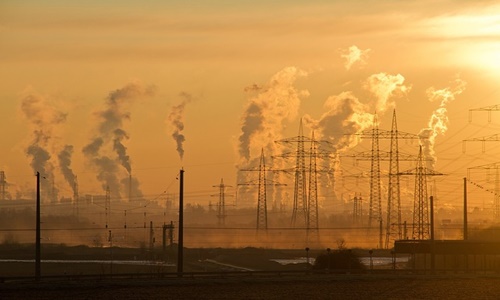 Airly, a clean-tech firm, reportedly seeks to assist communities all over the world improve their air quality, by using inexpensive sensors and software that provide useful information. The London and Krakow-based firm recently revealed that it has raised $5.5 million.
The round was co-led by Pi Labs and Firstminute capital with involvement from prior investors like the AENU, Sir Richard Branson Family Office, and Untitled. Snowflake co-founder, Marcin Zukowki, one of Slack's co-founders, Cal Henderson, and institutional investors TO Ventures and Semapa Next are among the new investors. Airly has already raised a total of $8.8 million since March 2021.
As per official reports, there are more than 500 local authorities using Airly across more than 40 countries, and more than 5,000 sensors are monitoring 40,000 active measurement points. Airly claims to have the largest air quality monitoring network in Europe, with 165 sensors put in cities like Warsaw. Additionally, it has sensor networks in the cities of the Indonesia and United Kingdom.
Airly has currently formed strategic alliances with NHS, JCDecaux, and NILU (Norwegian Institute for Air Research). It also collaborates with the DivAirCity project, which is supported by the Horizon 2020 program of the European Union.
In addition to this, the firm intends to create a dashboard that will enable users to track additional data, gain an understanding of how air quality is influencing health, and learn how to improve it. This dashboard will come with insights, a report generator, a city ranking, and an impact tracker as well. People in a community can currently monitor the air quality in their area using mobile apps and an online map that uses Airly data.
For the unversed, Airly currently uses a 'sensing-as-a-service' model and has 500 paying customers. Customers pay an annual subscription dependent on how many nodes they use, with prices starting at $540 a node per year. For installing devices, there is a one-time setup cost.
Source credit: https://techcrunch.com/2022/11/09/airly-fights-air-pollution-with-a-network-of-affordable-sensors/#:~:text=Cleantech%20startup%20Airly%20wants%20to,it%20has%20raised%20%245.5%20million