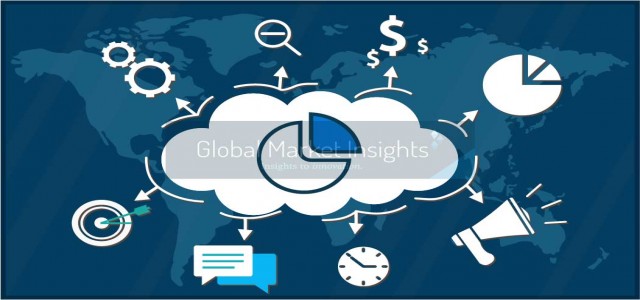 Trailer landing gear market share will grow at a steady rate due to the increasing use of trailers in the automotive and transport & logistics sectors. Trailers are majorly used to transport raw materials and finished goods, such as vehicles, food items, and furniture pieces over long distances.
Vehicle breakdown is one of the major concerns in many countries as owners tend to ignore the importance of timely servicing and maintenance of their bikes and cars. According to a report by Highways England, there were 28,431 vehicle breakdowns in 2020 alone.
Request for a sample copy of this report @ https://www.decresearch.com/request-sample/detail/5250
Although this figure is lower than the 37,902 incidents that took place in 2019, the importance of trailers is still going strong as they will be used to transport these automobiles to service stations. This will increase the demand for trailer landing gears to ensure that the trailers can be safely coupled with and decoupled from the main truck or carrier.
Global trailer landing gear market value is anticipated to exceed USD 345 million by 2028.
Automatic trailer landing gears gain momentum among customers:
Automatic trailer landing gears will hold a substantial share of the global market by 2028 as these machines can boost the efficiency of various supply chain activities. Timely delivery of raw materials or finished goods is crucial for organizations to retain their regular business and non-business customers.
Companies are seeking venture capitalists to get adequate funding to modernize their supply chain management solutions. According to the Wall Street Journal, start-ups engaged in the development of robust supply chain technologies received funds worth USD 24.3 billion from reputed VCs in the first three quarters of 2021. This was 58% more than the overall funding received during 2020, as per PitchBook Data Inc.
Such strong financial support has encouraged businesses to deploy innovative products like automatic trailer landing gears to reduce the time required to couple and decouple trailers during transportation. For instance, U.S.-based air-powered landing gear developer ON-Lift introduced a new pneumatic landing gear system that can raise and lower landing gears used in tractor trailers in less than 10 seconds.
This technology will tremendously improve a worker's safety while handling trailer landing gears and boost the overall productivity of a company's supply chain operations.
OEMs increase production of trailer landing gears:
Global trailer landing gear industry size from OEMs is estimated to witness 5.2% CAGR during the forecast timeline of 2022-2028. Trailers are one of the indispensable parts of the transport & logistics sector due to the large-scale inter-city and inter-state transportation of products.
OEMs are receiving multiple orders to manufacture high-quality trailers and the producers are installing the landing gear before sending them to their customers. Since OEMs produce these gears according to the exact requirements mentioned by their clients, the chances of counterfeit products are very low.
Shipping industry will rely on trailer landing gears:
The shipping industry is growing at a steady rate due to notable growth in the annual import-export activities. According to the World Trade Organization (WTO), in 2020, the global export of textiles like PPE kits rose by nearly 16% due to the high demand for these products among healthcare workers. Similarly, the global export of other medical supplies, such as vaccines and devices grew by more than 16% in the same year.
These activities have amplified the use of large trailers to supply enormous volumes of healthcare products to ships. Here is where landing gears will be extensively used to safely couple and decouple the trailers from trucks.
Request for customization @ https://www.decresearch.com/request-discount/5250
Global trailer landing gear industry forecast will be favored by the widespread applications of these products in sectors ranging from automotive and food & beverages to shipping. Butler Products Corp., AXN Heavy Duty, Fuwa Group, H.D. Trailers Pvt. Ltd., JOST Werke AG, and SAF-HOLLAND, among several others, are the eminent manufacturers of automatic and manual trailer landing gears, with OEMs and aftermarkets acting as the primary sales channels.
Partial Chapter of the Table of Content
Chapter 1 Methodology and Scope
1.1 Market definition
1.2 Base estimates & working
1.2.1 North America
1.2.2 Europe
1.2.3 Asia Pacific
1.2.4 Latin America
1.2.5 Middle East & Africa
1.3 Forecast calculations
1.3.1 COVID-19 impact calculations on industry forecast
1.4 Data Sources
1.4.1 Secondary
1.4.1.1 Paid
1.4.1.2 Unpaid
1.4.2 Primary
Chapter 2 Executive Summary
2.1 Trailer landing gear industry 3600 synopsis, 2018 - 2028
2.1.1 Business trends
2.1.2 Type trends
2.1.3 Sales channel trends
2.1.4 Lifting capacity trends
2.1.5 Regional trends
Chapter 3 Trailer Landing Gear Industry Insights
3.1 Industry segmentation
3.2 Industry landscape, 2018 - 2028
3.3 COVID 19 impact on industry landscape
3.4 Industry ecosystem analysis
3.4.1 Distribution channel analysis
3.4.2 Value chain disruption analysis (COVID 19 impact)
3.4.3 Vendor matrix
3.5 Cost structure analysis
3.6 Technology landscape
3.7 Regulatory landscape
3.7.1 U.S.
3.7.2 Europe
3.7.3 APAC
3.8 Industry impact forces
3.8.1 Growth driver
3.8.1.1 Growing demand for electric powered trailer landing gear
3.8.1.2 Increasing trailer production in Asia Pacific
3.8.2 Industry pitfalls & challenges
3.8.2.1 Inconsistent quality of end-product
3.9 Innovation & sustainability
3.10 Growth potential analysis, 2021
3.11 Porter's analysis
3.11.1 Supplier power
3.11.2 Buyer power
3.11.3 Threat of new entrants
3.11.4 Industry rivalry
3.11.5 Threat of substitutes
3.12 Company market share analysis, 2021
3.12.1 Top players analysis
3.12.2 Strategy dashboard
3.12.3 Key stakeholders
3.13 PESTEL analysis
3.14 COVID-19 impact on trailer landing gear market
Browse complete Table of Contents (ToC) of this research report @ https://www.decresearch.com/toc/detail/trailer-landing-gear-market