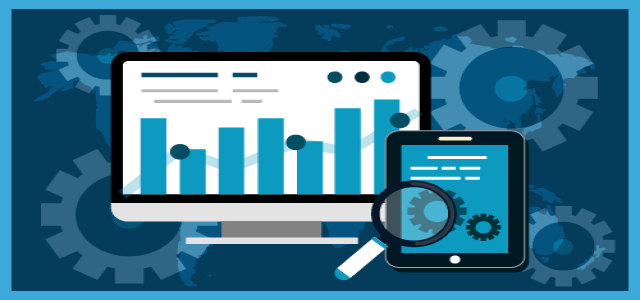 Government applications in the space robotics market are rapidly developing due to several R&D activities and satellite launches for defense & security purposes in countries including the U.S., China, Israel, etc., contributing to industry growth. Moreover, the growing awareness related to space exploration and satellite launch programs that will aid defense & military activities is creating the demand for robotic technology. In the UK, the government is offering huge funding for R&D and demonstrating projects under its Innovate UK programs, such as the FAIR-SPACE hub and other projects, creating growth prospects the space robotics market.
Space Robotics Market is expected to exceed USD 3.5 billion by 2025.
Request for a sample copy of this research report @ https://www.decresearch.com/request-sample/detail/3219
Increasing government investments and projects related to space research and exploration in several countries is driving the space robotics market demand. The launch of several satellites and spaceships working in deep and near spaces require timely maintenance and repairing, creating the need for highly efficient robotic systems. National organizations such as NASA, CSA, JAXA, etc., are introducing humanoid robots to perform the maintenance, servicing, and transportation operations to gain high efficiency, further developing the space robotics industry. The rising trends of autonomous features and AI technology in robotic products will drive rapid industry expansion.
In the space robotics market, products including rovers, probes, and arms are increasingly used in both deep and near space-related projects. Robotic arms are capable of cleaning litter and debris produces in space due to lost equipment and old satellites orbiting around the planet. The increasing need to clean the debris, which is a threat to existing satellites, spaceships, and astronauts is increasing the demand for probes and arms. Governmental organizations are developing efficient robotic arms for various projects, which will aid in performing maintenance & research related tasks to astronauts. For instance, in March 2019, Canada announced an investment of USD 1.4 billion in NASA's Lunar Gateway Program and offered a robot arm that will aid the continuous functioning of the lunar-orbiting base.
Request for customization @ https://www.decresearch.com/roc/3219
Key companies in the space robotics market are SpaceX, Northrop Grumman, Honeybee Robotics, Maxar Technologies, Orbital ATK, Altius Space Machines, Motiv Space Systems, etc. Companies are investing highly in R&D capabilities to develop efficient & technically advanced robot technologies applicable in exploration & servicing operations.
These players are witnessing several partnerships and contracts with government agencies for technical advancements in the space robotics market. For instance, in December 2018, MDA announced that the company has signed four contracts with Canada under its Defence Innovation Research Program.
Browse complete table of content (TOC) of this report @ https://www.decresearch.com/toc/detail/space-robotics-market
The Asia Pacific space robotics market is expected to grow over the forecast time span owing to many space exploration & research projects in countries including China, Japan, and India, majorly driving the industry growth. For instance, in January 2019, the Indian Space Research Organization (ISRO) announced that the country's first unmanned space mission will include a humanoid robot, which is in the development stage and has multilingual features. China is also involved with several projects for space & moon exploration, which will add up to industry development prospects.
Related Reports: -
https://www.marketwatch.com/press-release/asia-pacific-smart-water-metering-market-study-on-key-players-industry-share-and-regional-analysis-2021-07-23
https://www.marketwatch.com/press-release/forecast-on-district-heating-cooling-market-share-growth-potential-trends-2018---2024-2021-07-23