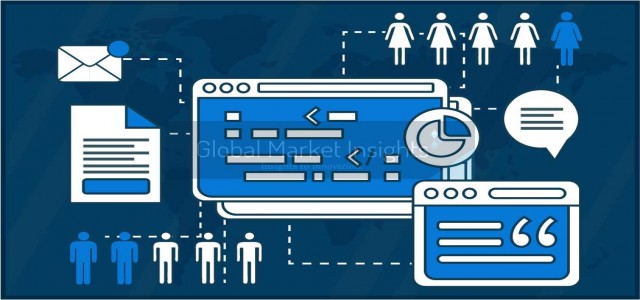 The recreational vehicle market is expected to surpass USD 135 billion by 2028, as reported in a research study by Global Market Insights Inc. The industry is anticipated to showcase significant growth owing to the rising popularity of outdoor recreational activities along with rising disposable incomes. The market is witnessing rapid technological advancements to produce electric motorhomes to curb pollution levels.
Recreational Vehicle Market
The COVID-19 pandemic has adversely affected the market growth due to strict lockdown measures and travel restrictions during the first half of 2020. However, the industry participants observe a noteworthy growth attributed to a shift in preference for camping activities among the youth population during the second half of 2020. The easing of travel restrictions and lockdown measures increased unit shipments of vehicles and a rising inclination toward outdoor recreational activities.
Request for a sample of this research report @ https://www.gminsights.com/request-sample/detail/2967
Travel trailers are predicted to see tremendous demand in the recreational vehicle market. Travel trailers are cost-friendly, spacious, and are available in various sizes & weights. Many people prefer a travel trailer as they can be hauled by a car or truck, eliminating the need to spend more money on a motorized RV. Furthermore, once the trailers are parked, they are free for other uses.
Asia Pacific is estimated to register a lucrative growth rate driven by the rising middle-class population and growing emphasis on tourism expansion. The growing appetite for outdoor leisure activities, such as RV camping in Japan, South Korea, and Australia, will further support the market demand for recreational vehicles in the region.
Companies are introducing new recreational vehicle models with enhanced features to strengthen their customer base. For instance, in October 2020, Globecar Motorhomes updated the design of its three models and planned to launch them in 2021. The company's Campscout (6.4m), Roadscout (5.4m), and Globescout (6.0m) will feature an elegant interior finish, sophisticated ambient lighting, and open cab design. The new product aided the company to increase its consumer base in 2021.
Some major findings in the recreational vehicle market report include:
The proliferating travel & tourism industry will augment the demand for motorhomes and travel trailers, creating market opportunities for recreational vehicles.
Manufacturers are increasingly incorporating recreational vehicles with features including high-end stereos, HVAC systems, GPS displays, Advanced Driver Assistance Systems (ADASs), and anti-lock braking systems.
Rising R&D activities by industry players to improve vehicle performance including improved maneuverability and higher output to enhance the rider experience will fuel the recreational vehicle market share.
The growing popularity of electric recreational vehicles to limit environmental pollution levels caused by conventional recreational vehicles will provide new market opportunities for incumbent players and new entrants.
Request for customization of this research report at https://www.gminsights.com/roc/2967