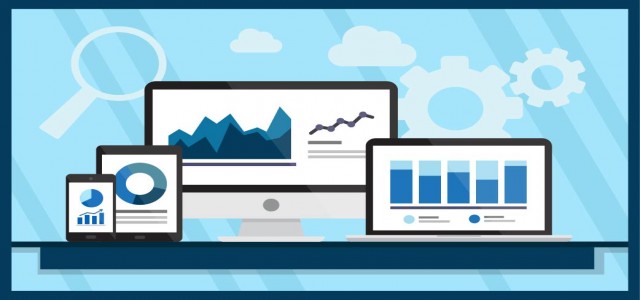 As greenhouse gas emission has reached a tipping point resulting in catastrophic climate change, it has become necessary to put a halt on adoption of carbon-spewing vehicles. However, the need to reduce carbon emission isn't the only driver for the transition to cleaner transportation systems. Health impacts of exhaust fumes, shifts in international car manufacturing trends, and concerns over exhaustion of diesel and petrol resources are stimulating interest in green alternatives, such as electric vehicles.
Request for a sample copy of this report @ https://www.decresearch.com/request-sample/detail/3181
Battery electric vehicles (BEVs) offer the potential to reduce the CO2 emissions while reducing dependence on mineral oil. Electric vehicles, in general, offer higher efficiency as they use electricity generated through renewable means for transportation. The energy storage systems that are used in EVs include- Lithium-ion batteries, Nickel metal hydride batteries, Lead-acid batteries, and ultracapacitors.
Battery electric vehicles (BEVs) and Plug-in hybrid vehicles (PHEVs) in electric mode can be operated emission-free, locally. They can be utilized to cut down pollution in densely populated areas. Not only ecological concerns, but economic reasons will also spur the adoption of EVs. Decreasing prices of batteries combined with surging prices of mineral oil are likely to bolster BEV industry growth.
BEVs are advantageous as the batteries can be charged at off-peak times, which increases the possibility to reduce grid electricity costs &increase efficiency. BEVs are equipped with powerful electric motors & well-dimensioned battery systems. These vehicles can be propelled only by electric motor and no fuel tank, combustion engine or even exhaust system is required.
Technological progress has facilitated remarkable innovations in battery cells over the past few years. In the current scenario, battery cells have surpassed expectations. For example, Leclanché, the 100-year-old Swiss battery company presently provides its battery cells in autonomous warehouse forklifts, that can be charged cent percent in 9 minutes. The company is also deploying its batteries in the UK for fast-charging EVs. In comparison, the best Tesla supercharger is capable of charging a Tesla car battery around 50% in 10 minutes.
Rising investment from manufacturers in battery research & design and prototype batteries is also changing BEV landscape. For instance, on Nov 19th, 2019, Nikola Motor Company announced plans to acquire a team that has developed a next- gen battery technology. The company claims to have developed a cathode with 4 times the energy density of today's lithium-ion cells, which lasts for up to 2,000 cycles, & has a cell cost of 50% less than today's lithium-ion cells.
Past few years have stood significant for the growth of the automotive industry. 2017 was a landmark year for electric vehicles, as global sales of battery electric vehicles and Plug-in hybrid vehicles surpassed one million units for the first time. Approx. 20 major cities across the globe announced plans to ban diesel and gasoline vehicles by 2030 or sooner. In Europe, Copenhagen plans to ban diesel cars from 2019 and Paris intends to ban all diesel and gasoline vehicles from the city center by 2020.
Request for Discount @ https://www.decresearch.com/request-discount/3181
Financial incentives, including tax exemptions and tax credits is the new tool employed by regulatory authorities to encourage adoption of electric vehicles. The United States and China have become the largest EV markets. Over half of the states in the U.S. are using tax exemptions, tax credits and rebates to motivate EV purchases. The United States EIA (Energy Information Administration) determined that BEV sales made up about 1% of total U.S. vehicle sales in 2017 and this number is estimated to increase to 12% in 2050, mostly due to state policies and lower battery costs.
China is taking concrete steps to encourage EV purchases. The Chinese government exempted EVs from purchase taxes from 2014 to 2017 and has renewed the exemption through 2020. As per International Energy Agency, China is likely to account for more than 40% of global EV sales in 2040.
Changing consumer perceptions, advancements in battery technologies, and greater involvement of governments are the key to the escalating popularity of battery electric vehicles.
Browse complete Table of Contents (ToC) of this research report @ https://www.decresearch.com/toc/detail/battery-electric-vehicles-bev-market