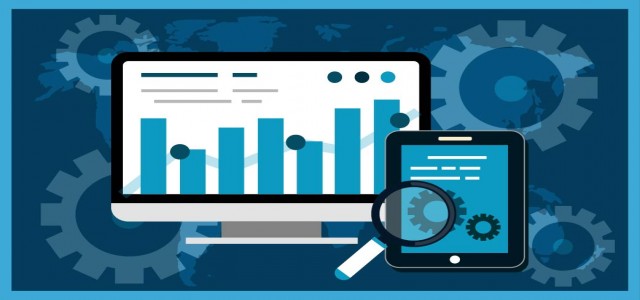 It is estimated that global calcium aluminate cement (CAC) market size will grow substantially over the next few years, with rapid expansion of the building and construction sector worldwide. An upsurge in urban population and industrial development has created a significant need for sustainable residential, commercial, and industrial infrastructure solutions. Increasing infrastructure investments across both developed and emerging economies is expected to fuel global CAC consumption in the near future.
CAC is a type of concrete predominantly consisting of hydraulic calcium aluminates. These are generally classified into three categories, which are low purity, intermediate purity, and high purity, on the basis of iron oxide and alumina percentage. Cements with high alumina content are preferable in high temperature applications. They find use in specialized concrete applications where resistance to extreme temperatures, water, sulfates, and mild acids and alkalis is required. They are also suitable for uses that required rapid strengthening.
Calcium aluminate based cements are mainly designed to gain strength much faster than traditional Portland cement. They predominantly consist of calcium aluminate that can generate large amounts of heat during the initial 24 hours. The composition of different materials in the cement are proportioned as per the intended application performance characteristics.
Request sample copy of this report @ https://www.gminsights.com/request-sample/detail/4855
In terms of the product, global calcium aluminate cement industry is segmented into CAC 40, CAC50, CAC 60, and CAC 70-80. CAC 40 is among the most popular and widely used construction materials and will witness a notable demand on account of advantages including low cost and high performance. It finds extensive application in construction and refractory industries.
CAC is primarily used for high heat construction and refractory applications. Other applications include high early strength and quick setting mixtures and moderate acid resistant applications. They are also utilized as part of the expansive component in certain shrinkage compensating concretes.
Considering the regional landscape, the consumption of calcium aluminate cement across Middle East and Africa is slated to grow exponentially by 2026. The regional trends can be associated with a rapidly growing construction sector and the demand for high quality and sustainable construction materials.
Request for customization @ https://www.gminsights.com/roc/4855
The region has experienced a rapid upsurge in the urban population and industrial development. These trends in turn have augmented the need for durable and sustainable infrastructure solutions. The regional government is expected to invest substantially in residential, commercial, and industrial expansion over the next few years, which will certainly provide regional CAC suppliers with lucrative opportunities.
CAC is also likely to witness an increased consumption in the manufacturing of cement and glass products which are witnessing a strong demand in infrastructure development. In addition, robust growth of the manufacturing sector in the UAE and Saudi Arabia is expected to create a solid demand for steel structures to be used in residential, commercial, and industrial applications.
Table of Contents
Chapter 1 Methodology and Scope
1.1 Market definitions
1.2 Base estimation & working

1.2.1 North America
1.2.2 Europe
1.2.3 Asia Pacific (APAC)
1.2.4 Latin America (LATAM)
1.2.5 Middle East & Africa (MEA)

1.3 Forecast calculations

1.3.1 COVID-19 impact calculations on industry forecast

1.4 Data sources

1.4.1 Primary
1.4.2 Secondary