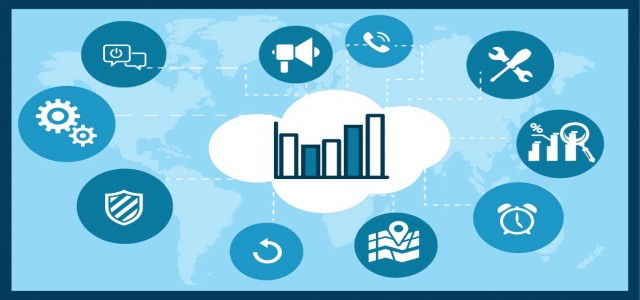 'By 2028, the global autonomous truck market share will be worth more than $2.5 billion, according to Global Market Insights Inc.'
Prevention of accidents and reduction of traffic congestion during peak hours are some factors pushing global autonomous truck market forecast. Since these trucks do not need breaks for resting like human drivers do, deliveries can be sped up. At the same time, potential risks from drowsy driving can be avoided.
Request for a sample copy of this report @ https://www.decresearch.com/request-sample/detail/5238
Higher safety, better fuel efficiency, and timely deliveries add some major advantages offered by these solutions. Over the upcoming decade, autonomous truck technology will shape the future of mobility by using data from on-board sophisticated sensors for warning fleet owners about potential problems in advance.
By 2028, the global autonomous truck market size is estimated to reach about $2.5 billion. Industry participants have been accelerating the commercialization of self-driving truck technologies across emerging markets. For instance, in May 2021, U.S.-based self-driving truck startup, Kodiak Robotics, announced that it is collaborating with S.K. Corporation, a South Korean conglomerate, for strengthening its distribution networks across Asia Pacific.
Rising number of parcel deliveries across South Korea to generate further investments in logistics technologies
With the nation becoming a major e-commerce market in Asia Pacific, South Korea automotive truck industry share is expected to grow in the forthcoming years. According to domestic industry sources, the parcel delivery volume across South Korea is estimated to have seen an uptick of nearly 10% during 2021, as against a remarkable 20.7% rise during 2020. During the first quarter of 2021, the domestic logistics market witnessed an 8.8% rise from the previous year.
Despite the short-term slowdown in the logistics sector during 2022, the e-commerce industry will continue to record substantial gains over the next few years. Regional logistics companies such as Coupang have accelerated investments worth billions of dollars in their business, in a bid to expand their logistics networks throughout the nation. Coupang has already established numerous logistics centers throughout the country. These facilities are located within 10 km range of almost 70% of the total households in South Korea.
Product deployment will grow steadily in South Korea, as the economy has been recording growing volumes of cargo since the last few years. The number of drivers, however, has not increased, leading to an imbalance that could be potentially addressed by autonomous driving technologies. Since manned autonomous trucks allow drivers to deliver more shipments with less fatigue, increased profits are encouraging logistics in transportation companies to adopt these technologies.
To cater to the demand for artificial intelligence (AI) based trucking solutions, Mars Auto, a Korean startup, has announced its plan to introduce a commercial self-driving truck technology. The new solution is focused on improving fuel economy, thereby increasing truck turnover. This will translate to increased profits for both drivers as well as carriers.
A trucker's driving skills as well as environmental factors play a crucial role in determining fuel efficiency. When machine learning-based AI is leveraged, discrepancies in the surrounding environment as well as reliance on the driver's skills and abilities can be minimized. According to the company, its AI-powered technologies can boost fuel efficiency by nearly 10% to 20%, when compared with previous models.
Request for discount @ https://www.decresearch.com/request-discount/5238
Australia self-driving truck industry: Mining industry to partake significant share
In order to take advantage of higher productivity of these automobiles, Australia based companies have been using autonomous fleets across their coal and iron ore mines. During the COVID-19 pandemic, shortage of onsite workers accelerated the deployment of autonomous haul truck fleets.
The following figures show a promising outlook for Australia autonomous truck market over the next few years:
Nearly 575 trucks are being used across Australian mines.
Rio Tinto has revealed its plan to add 100 new autonomous trucks across its nationwide operations.
Petroleum and mining company BHP alone is expected to add more than 375 self-driving trucks across its Queensland coal and Western Australia iron ore operations before 2023.
Almost six mines in Australia entirely rely on autonomous trucks. Christmas Creek iron ore mine is one example where almost 74 self-driving trucks are used for mining operations, making it a mine with the largest number of autonomous trucks.
In October 2021, the Australian army announced that it has achieved a key milestone by successfully conducting a series of road trials for a convoy of autonomous trucks. The $3.5 million project will help navigate operational military challenges such as disaster relief add combat operations.
Partial Chapter of the Table of Content
Chapter 1 Methodology and Scope
1.1 Methodology
1.1.1 Initial data exploration
1.1.2 Statistical model and forecast
1.1.3 Industry insights and validation
1.1.4 Scope, definition and forecast parameters
1.1.4.1 Definitions
1.1.4.2 Assumptions, methodology and forecast parameters
1.2 Region wise impact analysis of COVID-19
1.2.1 North America
1.2.2 Europe
1.2.3 Asia Pacific
1.2.4 Latin America
1.2.5 MEA
1.3 Data Sources
1.3.1 Secondary
1.3.2 Primary
Chapter 2 Executive Summary
2.1 Autonomous truck industry 360° synopsis, 2018 – 2028
2.1.1 Business trends
2.1.2 Regional trends
2.1.3 Level of autonomy trends
2.1.4 Fuel trends
2.1.5 Application trends
Chapter 3 Industry Insights
3.1 Introduction
3.2 Evolution of autonomous trucks
3.3 Impact of COVID-19 on autonomous truck industry landscape
3.3.1 Global outlook
3.3.2 Regional impact
3.3.2.1 North America
3.3.2.2 Europe
3.3.2.3 Asia Pacific
3.3.2.4 Latin America
3.3.2.5 MEA
3.3.3 Industry value chain
3.3.3.1 Research & development
3.3.3.2 Manufacturing
3.3.3.3 Marketing
3.3.3.4 Supply
3.3.4 Competitive landscape
3.3.4.1 Strategy
3.3.4.2 Distribution network
3.3.4.3 Business growth
3.4 Industry ecosystem analysis
3.4.1 Raw material suppliers
3.4.2 Component and hardware suppliers
3.4.3 Software and technology providers
3.4.4 Manufacturers
3.4.5 End use landscape
3.4.6 Distribution channel analysis
3.4.7 Profit margin analysis
3.4.8 Vendor matrix
3.5 Technology & innovation landscape
3.6 Investment landscape
3.7 Regulatory landscape
3.7.1 North America
3.7.2 Europe
3.7.3 Asia Pacific
3.7.4 Latin America
3.7.5 MEA
3.8 Industry impact forces
3.8.1 Growth drivers
3.8.1.1 Supportive government regulations for autonomous driving technology
3.8.1.2 Emergence of autonomous truck startups in North America
3.8.1.3 High driver shortfall in Europe
3.8.1.4 Rapid growth of e-commerce industry in Asia Pacific
3.8.1.5 Increasing adoption of self-driving technologies in Latin America and Middle East & Africa
3.8.2 Industry pitfalls & challenges
3.8.2.1 High initial investments in autonomous trucks
3.8.2.2 Safety and security concerns
3.9 Growth potential analysis
3.10 Porter's analysis
3.10.1 Supplier power
3.10.2 Buyer power
3.10.3 Threat of new entrants
3.10.4 Threat of substitutes
3.10.5 Internal rivalry
3.11 PESTEL analysis
Browse complete Table of Contents (ToC) of this research report @ https://www.decresearch.com/toc/detail/autonomous-truck-market