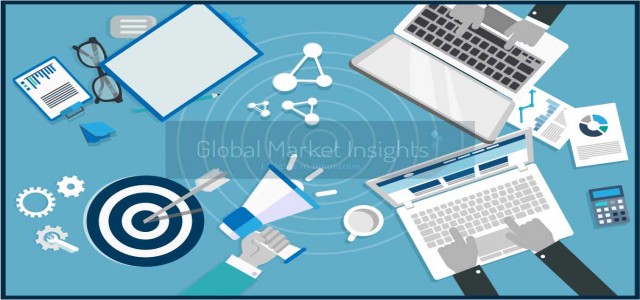 The automotive simulation market is slated to witness remarkable growth through 2030 owing to soaring demand for fuel injection technologies in passenger and commercial vehicles. In addition, significant consumer inclination towards electric vehicles, along with mounting preference for in-built simulation systems in automobiles, is likely to propel market growth over the next 8 years.
The COVID-19 pandemic had a negative impact on industry growth primarily on account of stringent lockdowns and labor shortages. However, rising fuel and energy consumption increased the deployment of efficient automotive simulation solutions for the testing and validation of vehicles. Several automotive OEMs have been investing in vehicle engineering solutions development to comply with stringent regulations pertaining to carbon emissions, providing new opportunities for the automotive simulation market.
Request for a sample copy of this report @ https://www.gminsights.com/request-sample/detail/3200
For instance, in July 2022, Toshiba Digital Solutions (TDSL), a commercial automobile services company, announced a collaboration with Toyota Tsusho Nexty Electronics Co., Ltd., a manufacturing technology firm, to offer a co-simulation platform solution, dubbed VenetDCP, in the automotive sector in China.
Moreover, key market players are majorly focusing on innovating technologies and engaging in strategic partnerships to strengthen their market position in the foreseeable future. For instance, in December 2021, KPIT Technologies, a software mobility ecosystem firm, joined forces with dSPACE and Microsoft, to develop a unique solution for Tier-1 suppliers and OEMs, aiming for homologation for advanced driver assistance systems and autonomous driving.
The automotive simulation market has been bifurcated in terms of component, deployment model, end-use, application, and region.
With respect to end use, the automotive simulation industry has been classified into OEMs, component manufacturers, and regulatory bodies. The OEMs segment is set to depict substantial growth over 2022-2030. The segment growth is attributed to an upsurge in the demand for electric vehicles to offset carbon emissions of vehicles, which, in turn, is encouraging OEMs to invest in the development of autonomous technologies.
Based on application, the automotive simulation market has been classified into vehicle engineering (powertrain, chassis, cabin, electric drive engineering, battery engineering, brake system engineering, electricals, and others) and safety engineering. The battery engineering segment is poised to witness a high growth rate over the forecast timeline due to surging adoption of EVs and substantial R&D projects undertaken by OEMs to help increase the driving range of these vehicles.
On the other hand, the electric drive engineering segment is primed to grow massively through 2030 on account of favorable subsidies and investments offered by government agencies for boosting the adoption of EVs, BEVs, and plug-in hybrids. Similarly, the brake system engineering segment is expected to amass sizable gains by 2030 as a result of the development of electric and high-performance vehicles with rapid acceleration.
Request for Customization @ https://www.gminsights.com/roc/3200
In the regional context, the Latin America automotive simulation market valuation is speculated to reach more than $400 million by 2030 due to the prominent presence of prominent OEMs and component manufacturers. Meanwhile, the Middle East & Africa automotive simulation industry is anticipated to progress at over 10% CAGR from 2022 to 2030 backed by significant industrial development and rapid urbanization in the MEA region.