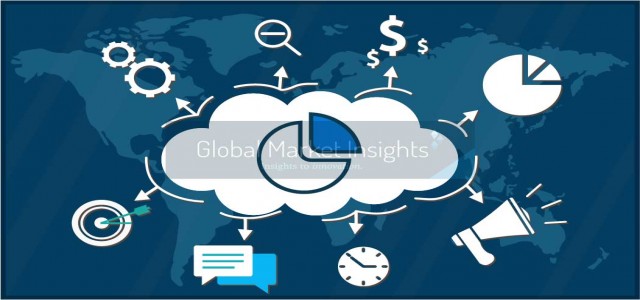 Global automotive night vision systems market share will increase at a commendable rate due to growing concerns over road safety while driving at night. As per the NHTSA, an estimated 50% of fatal car accidents take place at night. Another report by the NHTSA reveals that 37% of fatalities are caused by over-speeding due to low visibility during nighttime driving.
Therefore, night vision system development is becoming popular among automakers as the devices can enhance a customer's safety while driving on dimly lit roads. Since these systems use infrared lights, thermographic cameras, and heads-up displays to view objects that are far beyond the reach of the car headlights, they provide the driver with timely alerts about otherwise invisible hazards, thereby reducing the chances of accidents.
Request for a sample copy of this report @ https://www.decresearch.com/request-sample/detail/2335
The rising significance of these features among vehicle owners will help increase the global automotive night vision systems market value to exceed USD 6 billion by 2028.
Autonomous driving technologies pick up pace:
The concept of autonomous driving has gained a lot of popularity over the years because it is not only a symbol of luxury but also offers much-needed comfort and convenience to customers while driving. Night vision systems are becoming a common sight in many luxury cars, such as Mercedes Benz and Audi.
The 360-degree cameras that are already installed in many high-end cars are turning into a two-in-one product as they are being integrated with night vision as well. Mercedes Benz S600 Maybach, for example, has a night vision system installed in its 360-degree front camera and offers features, such as a clear 360-degree frontal view and improved driver safety during nighttime driving.
Passive night vision systems witness high demand:
Passive automotive night vision systems will capture a notable share of the global market by 2028 as there are many benefits of using this technology. These systems use thermal imaging or thermographic cameras to detect radiation from nearby animals, vehicles, and people.
With the help of this system, drivers are easily able to differentiate between the warmer and cooler objects and make better decisions during nighttime driving. The black-and-white images produced from thermal cameras offer an enhanced view of the road ahead.
Moreover, passive night vision systems tend to have higher visibility as compared to active ones. Several carmakers are incorporating these vision systems to enhance driver safety. For example, the BMW X5 model uses passive night vision technology to detect and send alerts of a nearby person or animal.
Robust use of night vision sensors in vehicles:
The global industry size from automotive night vision sensors will register an impressive growth rate through 2028 as several automobile companies are planning to incorporate smart sensors in their products. Deploying lightweight sensors will also help the producers reduce the cost of making heavier equipment for night vision systems.
Japanese automotive supplier Denso Corporation had recently announced the development of an advanced night vision sensor that can detect pedestrians, road signs, cyclists, and driving lanes at night.
The sensor would allow vehicles to automatically apply emergency brakes when sudden obstacles are detected while driving. Installation of these products will greatly improve driver safety. Toyota brands, such as Vellfire and Alphard have been using these innovative sensors.
Request for customization @ https://www.decresearch.com/request-discount/2335
Global automotive night vision systems industry trends will be positively affected by the high adoption of autonomous driving technologies. Leading night vision technology developers, such as Denso Corporation, Autoliv Inc., Delphi Technologies, Veoneer Inc., and Robert Bosch GmbH, among others, are entering into partnerships, mergers, and acquisitions to boost their product & service portfolios.
They are also launching new products to expand their customer base. For example, Veoneer Inc., in December 2020, started the production of the latest version of its 'Night Vision' thermal sensing technology, which debuted on the 2021 Cadillac Escalade. This system enhances forward visibility with the help of a wider field-of-view thermal imaging camera that has 4 times greater resolution than that of its previous generations.
Partial Chapter of the Table of Content
Chapter 1 Methodology and Scope
1.1 Scope & definition
1.2 Methodology & forecast
1.3 Region-wise COVID-19 impact
1.3.1 North America
1.3.2 Europe
1.3.3 Asia Pacific
1.3.4 Latin America
1.3.5 MEA
1.4 Data Sources
1.4.1 Primary
1.4.2 Secondary
Chapter 2 Executive Summary
2.1 Automotive night vision system industry 3600 synopsis, 2018 – 2028
2.1.1 Business trends
2.1.2 Regional trends
2.1.3 Product trends
2.1.4 Display trends
2.1.5 Component trends
Chapter 3 Automotive Night Vision System Industry Insights
3.1 Industry segmentation
3.2 Impact analysis of corona virus (COVID-19) pandemic on automotive night vision system market
3.2.1 Global outlook
3.2.2 Impact by region
3.2.2.1 North America
3.2.2.2 Europe
3.2.2.3 Asia Pacific
3.2.2.4 Latin America
3.2.2.5 MEA
3.2.3 Industry value chain
3.2.3.1 Research and development
3.2.3.2 Manufacturing
3.2.3.3 Marketing
3.2.3.4 Supply
3.2.4 Competitive landscape
3.2.4.1 Strategy
3.2.4.2 Distribution network
3.2.4.3 Business growth
3.3 Impact of Russia-Ukraine war on the industry
3.4 Industry ecosystem analysis
3.4.1 Component suppliers
3.4.2 Manufacturers
3.4.3 Distribution channel analysis
3.4.4 Vendor matrix
3.5 Technology & innovation landscape
3.6 Regulatory landscape
3.6.1 North America
3.6.2 Europe
3.6.3 Asia Pacific
3.6.4 Latin America
3.6.5 MEA
3.7 Industry impact forces
3.7.1 Growth drivers
3.7.1.1 Growing demand for luxury vehicles in Asia Pacific
3.7.1.2 Increased awareness about road safety in developed nations
3.7.1.3 Technological advancements in automotive sector
3.7.1.4 Emergence of autonomous driving technology
3.7.1.5 Developments in thermal imaging
3.7.1.6 Decreasing prices of sensors
3.7.2 Industry pitfalls and challenges
3.7.2.1 High costs of night vision systems
3.7.2.2 Technological challenges
3.8 Growth potential analysis
3.9 Porter's analysis
3.9.1 Industry rivalry
3.9.2 Threat of new entrants
3.9.3 Buyer power
3.9.4 Supplier power
3.9.5 Threat of substitutes
3.10 PESTEL analysis
Browse complete Table of Contents (ToC) of this research report @ https://www.decresearch.com/toc/detail/automotive-night-vision-system-market