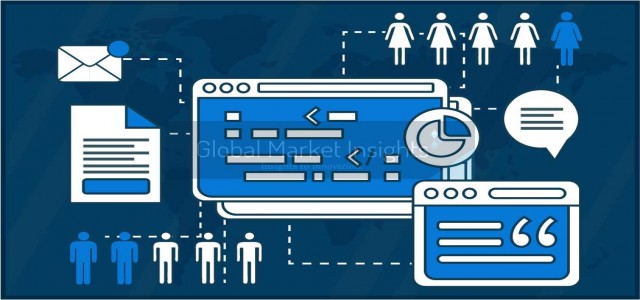 Global Automotive Decorative Exterior Trim Market is set to reach USD 27 billion by 2024; according to a new research report by Global Market Insights, Inc. Automotive decorative exterior trims market share is expected to cross 500 kilo tons till 2024. Substantial automobile production across the globe coupled with shifting preference of consumers towards improving the aesthetics of vehicles will primarily drive the industry growth over the forecast timeframe. Proliferating demand of premium vehicles such as BMW, and Mercedes has led to increased production which in turn positively impacting the industry growth.
LCVs is expected to exhibit over 3.5% CAGR from 2017 to 2024. This can be credited to high product usage, especially in doors and windows. Shifting preference of manufacturers towards plastic usage in production of these trims for LCVs will further strengthen the product penetration. A variety of plastics such as polypropylene, PVC, ASA-AES, urethanes, and polyesters are used in the manufacturing process to reduce the overall vehicle weight, which in turn drives product demand.
Request for a sample of this research report @ https://www.gminsights.com/request-sample/detail/2298
Latest innovations and shifting consumer preference demonstrate the increasing demand of plastic in exterior auto components owing to its cost effectiveness than metals. Light weight plastic components improve efficiency and offer environmental benefits while maintaining overall safety. Ongoing R&D activities on design and material is expected to reduce the cost considerably, encouraging the vehicle owners to opt for the product, fostering the industry growth over the coming years.
Numerous innovations in the industry have allowed the manufacturers to save money and time in their production. These innovations are likely to induce immense potential to the industry size over the next eight years. However, product replacement and maintenance complexities may hamper the automotive decorative exterior trim market growth.
Around lamp decorative exterior trim market size is expected to reach USD 9 billion by 2024. High usage of the product around lamps to improve the aesthetics and to offer superior fit to the auto part will primarily drive the industry growth. Increasing preference for vehicle customization is another factor supporting the industry dominance till 2024.
Windows will exhibit over 4% CAGR from 2017 to 2024 owing to availability of exterior trims in various shapes. Benefits offered such as easy installation, superior fit, and smooth functioning will further propel the industry growth.
Automotive decorative exterior trim market size from PCVs will generate the demand of over 430 kilo tons over the forecast timeframe. This can be attributed to increasing passenger vehicle production across the globe. Enhancement of visual appeal due to installation of decorative exterior trims is the major factor attracting the customers, further propelling the demand till 2024.
OEMs are expected to account for over 70% of the revenue share in the automotive decorative exterior trim market over the forecast timeframe. This can be attributed to adoption of collaborative processes and innovative techniques for product designing & production. Collaborations with vehicle repairing centers will further drive the industry growth.
Asia Pacific automotive decorative exterior trim market size will account for over USD 11 billion over the coming years. Substantial automobile production, especially in the emerging nations including China and India will significantly contribute to the revenue generation. Increasing disposable income along with rising demand for improved vehicle aesthetics across the region will further support the region's dominance. Europe will exhibit over 3% CAGR till 2024 owing to high demand of premium luxury cars in the developed countries coupled with presence of well established players across the region.
CIE Automotive, Takata, MVC, Dura Automotive Systems, Altuglass International, and SRG Global are among the prominent industry participants. They focus on regular innovations in manufacturing processes, materials, and design, intensifying the industry rivalry. Business expansion is among the key strategies implemented by the manufacturers to enhance visibility among customers. For instance, in March 2017, SRG Global opened an innovation center in Michigan for strengthening its R&D capabilities and delivering quality products.
Request for Customization @ https://www.gminsights.com/roc/2298