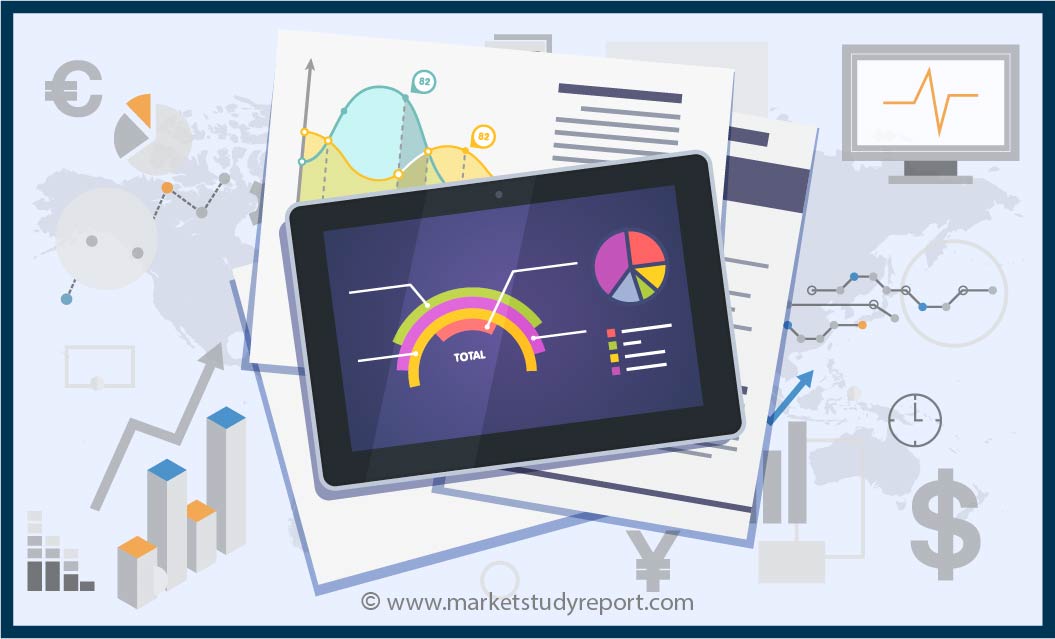 The automotive airbags market is projected to witness lucrative growth over the forecast timespan owing to shifting consumer inclination towards safer vehicles and adoption of high-end & luxury vehicles. The airbag system is one of the most significant parts of any vehicle's safety components. Proper deployment of airbag can make sure that the passengers in the car survive a crash.
Get a free sample copy of this research report @ https://www.gminsights.com/request-sample/detail/3283
Airbags are generally made from stretchable fabrics or other materials which are packed tightly in several positions across the vehicle. While initially airbags were just fitted on the vehicle dashboard, today, many vehicles have airbags along the side of the car cabin. This is mainly due to tightening road safety policies and increasing consumer focus on vehicle safety features, so much so that it actively influences purchase decisions.
During an accident the airbags rapidly fill up with air to create a cushioning system for the passengers in the car and protect them from trauma. Additionally, the usage of airbag has extended beyond frontal airbags for safeguarding the passenger and the driver. Inflatable curtains and side airbags are further added in the side compartments of vehicles, whereas leg airbag is used for improved protection from side rollovers or collisions.
Airbags are proven to be extremely helpful for vehicle occupants in situations such as side collisions, animal collisions, distracted driver collision, drunk driving collisions, convincing consumers of their life-saving potential and stimulating market growth.
Automotive airbags market is bifurcated in terms of position, fabric, vehicle, distribution channel, and regional landscape.
Based on position, the automotive airbags market is classified into knees, side, frontal, and side curtain. The side curtain segment will witness an impressive CAGR of more than 3.5% over the forecast timeframe owing to increasing adoption to boost vehicular safety.
The internal structure of side curtain airbags is usually stronger and also typically cover a majority, if not the total, of the vehicle window space, effectively provide a barrier that minimizes the risk of partial or full ejection during rollovers and other serious accidents.
Further, they can also keep out intrusions like broken glass, metal, and other debris, thereby reducing the amount of injuries like bruises, cuts, and broken bones.
Request for [email protected] https://www.gminsights.com/roc/3283
From a regional frame of reference, the Latin America region is likely to witness a CAGR of more than 4% over the projected timeframe owing to shifting consumer inclination towards safer vehicles. The Middle East & Africa region will witness a significant growth owing to increasing adoption of high-end & luxury vehicles.
Table of Contents of the Report (TOC):
Chapter 4. Automotive Airbags Market, By Position
4.1. Global automotive airbags market share by position, 2019 & 2026
4.2. Frontal
4.2.1. Global market estimates and forecasts, 2016-2026
4.2.2. Market estimates and forecast, by region, 2016-2026
4.3. Side
4.3.1. Global market estimates and forecasts, 2016-2026
4.3.2. Market estimates and forecast, by region, 2016-2026
4.4. Side curtain
4.4.1. Global market estimates and forecasts, 2016-2026
4.4.2. Market estimates and forecast, by region, 2016-2026
4.5. Knees
4.5.1. Global market estimates and forecasts, 2016-2026
4.5.2. Market estimates and forecast, by region, 2016-2026
Chapter 5. Automotive Airbags Market, By Fabric
5.1. Global automotive airbags market share by fabric, 2019 & 2026
5.2. Coated
5.2.1. Global market estimates and forecasts, 2016-2026
5.2.2. Market estimates and forecast, by region, 2016-2026
5.3. Non-coated
5.3.1. Global market estimates and forecasts, 2016-2026
5.3.2. Market estimates and forecast, by region, 2016-2026
Chapter 6. Automotive Airbags Market, By Vehicle
6.1. Global automotive airbags market share by vehicle, 2019 & 2026
6.2. Passenger
6.2.1. Global market estimates and forecasts, 2016-2026
6.2.2. Market estimates and forecast, by region, 2016-2026
6.3. Commercial
6.3.1. Global market estimates and forecasts, 2016-2026
6.3.2. Market estimates and forecast, by region, 2016-2026
Get Complete Synopsis of the Report @ https://www.gminsights.com/toc/detail/automotive-airbags-market