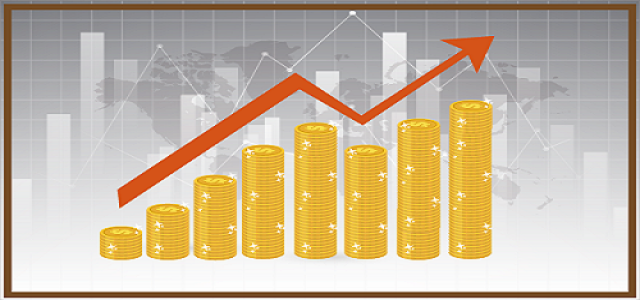 U.S. recreational boating market in outboard boats is anticipated to account for 70% industry share by 2024, since they are easy to maintain, have maximum cabin space and increased fuel efficiency. Surveys depict that most affluent Americans own such leisure boats – around 10.3% of U.S. households with an income over $200,000 reported owning a boat in 2015. Personal water boats are popular among water sports enthusiasts in the U.S. and during a survey of campers in 2015, it was found that 22% indicated canoeing or kayaking to be their favorite recreation activity and a further 13% selected either motor boating, jet skiing or water sports. Easier maneuverability, compact footprint, and easier parking & towing are expected to augment the personal water boat segment of the U.S. recreational boating industry. As per estimates, PWC will account for 11% of the U.S. recreational boating market share by 2024.
Get sample copy of this research report @ https://www.decresearch.com/request-sample/detail/2806
Luxury boating, being one of the most popular leisure activities in the United States, has led to the U.S. recreational boating market emerging as a highly profitable industry. In 2018, the National Marine Manufacturers Association (NMMA) announced boat sales in the U.S.to have reached a 10-year high, encouraging boat manufacturers to further expand their production capacity to meet the rising demand. NMMA data shows that unit sales of new powerboats reached 262,000 in 2017 increasing 5% when compared to unit sales in 2016.
Incidentally this is the highest level of boat sales registered in the U.S. in the past 10 years – a fact that provided a boost to the U.S. recreational boating industry. As per estimates, total marine expenditure in 2017 amounted to $39 billion which included spending on not only new boats, but trailers, engines, services and accessories. Boat manufacturers also responded to the demand with the building of new plants and expanding production capacity. In 2017 the U.S. recreational boating market size was valued at $20.5 billion and is expected to depict a commendable upsurge in the years ahead.
The Bureau of Economic Analysis boasts of valid data to support the growth of the U.S. manufacturing industry. Estimates by the organization claim that U.S. manufacturing gross output increased to $6.228 trillion in the fourth quarter of 2017. The strong economy of the country is indeed bolstering the boating expenditure and new boat sales in the country as manufacturer optimism and capital spending continues to hit a record high. The growth trajectory of the U.S. recreational boating market is expected to be rather exponential in the ensuing years, as new products ranging from small fishing boats to large luxury yachts make an entry into this business sphere.
The U.S. recreational boating market took a sharp decline when the country went into a recession in 2008 with consumers having less disposable income to be spent on leisure activities. More recently the Trump administration's implementation of tariffs has put a dampener on the U.S. recreational boating industry, though between 2012 and 2016, the market experienced a gradual upsurge.
U.S. recreational boating market which supports approximately 650,000 jobs and 35,000 businesses nationwide, is touted to be one of the stalwarts of the American manufacturing sector. With the government of the country emphasizing on the importance of manufacturing and export, the U.S. recreational boating industry is expected to register a CAGR of 4.5% over 2018-2024.
Get this report Customized to your requirements@ https://www.decresearch.com/roc/2806
Some Point from Table of Contents:
Chapter 4. U.S. Recreational Boating Market, By Product
4.1. U.S. recreational boating industry share by product, 2017 & 2024
4.2. Inboard
4.2.1. Market estimates and forecasts, 2013 – 2024
4.2.2. Market estimates and forecast, by state, 2013 – 2024
4.3. Outboard
4.3.1. Market estimates and forecasts, 2013 – 2024
4.3.2. Market estimates and forecast, by state, 2013 – 2024
4.4. Inflatables
4.4.1. Market estimates and forecasts, 2013 – 2024
4.4.2. Market estimates and forecast, by state, 2013 – 2024
4.5. Sail boats
4.5.1. Market estimates and forecasts, 2013 – 2024
4.5.2. Market estimates and forecast, by state, 2013 – 2024
4.6. Personal watercrafts
4.6.1. Market estimates and forecasts, 2013 – 2024
4.6.2. Market estimates and forecast, by state, 2013 – 2024
Chapter 5. U.S. Recreational Boating Market, By Power
5.1. U.S. recreational boating industry share by power, 2017 & 2024
5.2. Engine powered
5.2.1. Market estimates and forecasts, 2013 – 2024
5.2.2. Market estimates and forecast, by state, 2013 – 2024
5.3. Man powered
5.3.1. Market estimates and forecasts, 2013 – 2024
5.3.2. Market estimates and forecast, by state, 2013 – 2024
5.4. Sail propelled
5.4.1. Market estimates and forecasts, 2013 – 2024
5.4.2. Market estimates and forecast, by state, 2013 – 2024
Browse complete Table of Contents (ToC) of this research report @
https://www.decresearch.com/toc/detail/us-recreational-boating-market
Browse More News:
Carbon Wheels Market Forecasts Study 2026 | Business Opportunities and Future Investments
https://www.marketwatch.com/press-release/carbon-wheels-market-forecasts-study-2026-business-opportunities-and-future-investments-2021-08-09