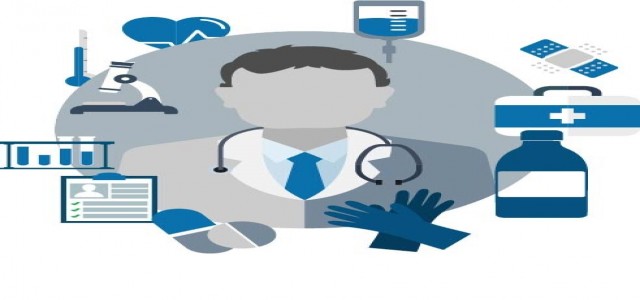 Recent trends in the global stethoscope market are driven by an escalation in the number of product developments by key industry participants. Citing an instance, in November 2020, Eko planned to develop a range of telehealth tools after securing FDA clearance for the use of its digital stethoscope. The company designed a combination of electrocardiogram (ECG) and stethoscope and also raised a sum of $65 million in a Series C funding round.
The company planned to deploy these funds for the expansion of its new telehealth algorithm and platform to more clinics as well as for the roll-out of an at-home monitoring initiative for cardiopulmonary patients. Similar advancements are expected to bolster industry expansion over the forthcoming years.
Request for a sample copy of this report @ https://www.decresearch.com/request-sample/detail/2923
On this note, the global stethoscope market is estimated to exhibit appreciable growth through 2026, cites the latest research by GMI
This growth is attributed to the surging incidences of pulmonary and cardiovascular diseases at the global level. The market is further driven by an upsurge in geriatric population, creating scope for numerous stethoscope uses over the forecasted period.
Some pivotal trends influencing stethoscopes market share comprise:
Rising demand for single tube stethoscopes
Single tube stethoscopes are in high demand due to lower prices in comparison to double tube designs. These stethoscopes have a single tube connected to the chest piece and is then divided into two. The single tube segment is estimated to exhibit a substantial CAGR of more than 4.8 per cent through 2026.
On the basis of tube type, the stethoscope industry is bifurcated into single tube and double tube stethoscopes. On the other hand,
Rising incidences of cardiovascular diseases
The Latin America stethoscope industry is poised to record a remarkable CAGR of 6 per cent over the assessment span due to increasing occurrence of cardiovascular issues. As per the World Heart Federation, the year 2015 recorded an economic burden of over USD 30 billion in the region for four cardiovascular heart conditions, comprising hypertension, heart attack, atrial fibrillation, and heart failure.
On the same lines, with soaring incidences of cardiovascular diseases in Middle East and Africa, the regional market revenue is touted to grow at over 6.5%
Escalating popularity of triple head design stethoscopes
Based on design, the stethoscope market is divided into single head, double head, and triple head stethoscopes. Of these, triple head stethoscopes are specifically designed for the accurate hearing and assessment of critical heart sounds.
The triple head design segment in the stethoscope industry accounted for a valuation of USD 53 million in 2019 and is projected to record lucrative growth through the analysis period.
Request for customization @ https://www.decresearch.com/roc/2923
Surging adoption of acoustic stethoscopes
The acoustic stethoscope segment is anticipated to depict a considerable CAGR of 4.3 per cent through 2026.
Acoustic stethoscopes are the most widely utilized medical diagnostic devices. Lower costs coupled with simple mechanical construction have been responsible for pushing the demand for these stethoscopes.
Soaring preference for aluminum stethoscopes
Aluminum stethoscopes are in high demand as they enable medical professionals to listen and assess harder and less obvious sounds. These products also provide high superior quality given that aluminum is highly durable and is known for its excellent acoustic performance.
The aluminum stethoscope segment accounted for a valuation of USD 88 million in 2019 and is expected to register commendable growth by 2026.
On the whole, an increase in the number of physicians coupled with a rise in healthcare expenditure will augment stethoscope market share through the estimated span.