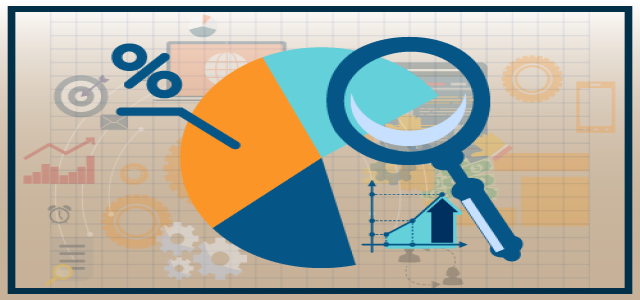 Asia Pacific high performance wheels market value is expected to grow at a CAGR of 7% over 2021 to 2027. This rise is propelled by the availability of economic resources for assembling and manufacturing automobiles in Asian nations, including South Korea, Thailand, India, and China.
Leading participants in the market include Konig Wheels, Alcoa Wheels, RAYS Co., Ltd., Iochpe-Maxion, HRE Performance Wheels, Euromax Wheels, Carbon Revolution, Weds Co., Ltd., OZ S.p.A., ALCAR Holding, and others.
Get sample copy of this research report @ https://www.decresearch.com/request-sample/detail/246
The global high performance wheels market size is estimated to record considerable expansion through the forthcoming years, driven by the growth of the automotive sector and an increase in the disposable income of people across various regions.
Furthermore, a number of industry players are focusing on strategic initiatives such as mergers, acquisitions, and product developments for consolidating their position in the market.
For instance, in August 2021, Carbon Revolution unveiled its efforts for revolutionizing the automotive wheel with a move towards mainstream carbon-fiber construction. According to the company, heavier wheels are unnecessarily contributing towards already-heavy electrified models; particularly upcoming SUV models and North American battery-electric pickup with wheel diameters up to 24 inches.
The industry is witnessing an escalating demand for superior automotive spare parts. There have been frequent modifications given that a relatively simple and single alteration can bring about a substantial change in the characteristics and appearance of a vehicle.
Major factors influencing the high performance wheels market business landscape include rising consumer preference for the maintenance of aged vehicles, economic factors, and raw material cost. Furthermore, the 4x4 and off-road vehicle segments are also likely to fuel the demand for high performance wheels and tires over the ensuing years.
Commonly called executive cars, mid-size luxury vehicles have depicted an increasing demand over the recent years, particularly in Britain. These cars are engineered and positioned as premium vehicles with technology conveniences and better performance.
Considering these factors, the mid-size luxury segment is anticipated to expand at a CAGR of 6% between 2021 and 2027.
Additionally, the industry is witnessing high demand for carbon fibers that are mostly deployed in high performance wheels. The surging preference for carbon fibers is because the product is relatively tougher than steel and lighter than aluminum. Given that the product prices are higher as compared to other compounds, carbon fibers are estimated to record a revenue of over 15% of the overall market share through 2027.
Request for a Customization of this research report @ https://www.decresearch.com/roc/246
Partial Chapter of the Table of Content
Chapter 5 High Performance Wheels Market, By Vehicle
5.1 Global high performance wheels volume share by vehicle, 2018 & 2027
5.2 Premium compact segment
5.2.1 Global market estimates & forecast from premium compact segment, 2016-2027
5.2.2 Global high performance wheels market estimates & forecast from premium compact segment, by region, 2016-2027
5.3 Entry-level luxury segment
5.3.1 Global market estimates & forecast from entry-level luxury segment, 2016-2027
5.3.2 Global high performance wheels market estimates & forecast from entry-level luxury segment, by region, 2016-2027
5.4 Mid-size luxury segment
1 Industry segmentation
FIG. 2 Global high-performance wheels volume and revenue, (Million Units) (USD Million), 2018 - 2027
FIG. 3 Industry ecosystem analysis
FIG. 4 Average Regional Pricing, 2016-2027 (Per Piece)
FIG. 5 Cost structure analysis, 2018
FIG. 6 Labor compensation cost, 2018 (USDhour)
FIG. 7 Growth potential analysis
FIG. 8 Porter's analysis
FIG. 9 Global company market share analysis, 2018
FIG. 10 PESTEL analysis
FIG. 11 Market volume share by material, 2018 & 2027
FIG. 12 High performance wheels volume share by vehicle, 2018 & 2027
FIG. 13 High performance wheels volume share by end-use, 2018 & 2027
FIG. 14 High performance wheels market volume share by region, 2018 & 2027
Browse complete Table of Contents (ToC) of this research report @ https://www.decresearch.com/toc/detail/high-performance-wheels-market