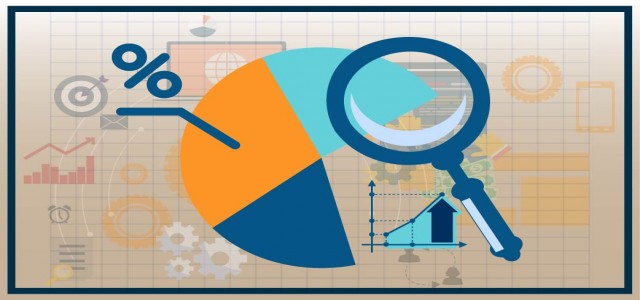 It is estimated that Europe LED lighting market size will garner over US$30 billion in revenue by the end of 2024. Discussed below are some of the major factors driving future trends in the industry.
Taking a recent instance, in November 2020, German railway company Deutsche Bahn (DB) had announced plans to convert all of its lighting systems to the more climate friendly LED as part of its efforts to achieve completely green rail operations by 2050.
As part of the project, thousands of lighting systems in trains, stations, and factories are being gradually replaced by the greener LED systems. More than 60,000 signal lights and the lighting infrastructure at nearly 900 train stations have already been upgraded.
Request for a sample copy of this research [email protected] https://www.decresearch.com/request-sample/detail/3035
Europe LED lighting market trends are driven by stricter sustainability regulations and increased adoption of smarter and greener solutions. Many European countries are replacing their existing lighting infrastructure with new smart solutions powered by LED technology.
Need for LED luminaires in commercial applications
LED luminaires are currently experiencing a strong demand across Europe. They can be easily incorporated with smart lighting control systems. Some of the recently developed technologies also offer human centric lighting capabilities. These functional advantages make LED luminaire technology highly desirable in office spaces, hotels, restaurants, healthcare facilities, as well as elderly care centers.
The European government has introduced numerous incentives and initiatives to promote the use of cost-effective and lower energy consuming lighting solutions. The need for affordable and energy-efficient lighting technologies will certainly lead to widespread deployment of LED luminaires.
Request for [email protected] https://www.decresearch.com/roc/3035
Growing application in residential housing projects
The introduction of stricter energy efficiency norms by the European Union has led to widespread adoption of LED lighting solutions in residential applications. Government and regulatory bodies have also undertaken active efforts to create awareness regarding the benefits of LED technology and to further promote their adoption.
The construction of new housing projects in the near future is likely to create a significant demand for intelligent lighting technologies. The latest European Union policies and guidelines aimed at talking climate change, global warming, and carbon emissions will promote the deployment of smart LED lighting solution in residential buildings and apartments.
Increasing LED deployment in retrofit installations
The deployment of LED lighting systems in retrofit installations is growing rapidly across Europe. The region is witnessing a major shift from conventional halogen-based lighting to smarter and more sustainable technologies. LED lighting brings numerous advantages including sustainability, high energy efficiency, and lower costs.
Many European countries are investing in the implementation of smart street lighting based on LED technology, promoting sustainability in the public lighting infrastructure. Similar trends in the near future will undeniably boost the demand for LED lamps and luminaires in retrofit installations.
Table of contents for this research [email protected] https://www.decresearch.com/toc/detail/europe-led-lighting-market
Future trends in the Europe LED lighting industry will be powered by growing number of smart city projects backed by a favorable regulatory framework. Stringent government and regulatory norms have resulted in increased deployment of smart LED lighting solutions in recent years.
The recent road and street lighting transformation in Copenhagen is an excellent example of widespread deployment of LED based solutions. These smart street lights have situational dimming capabilities that enable them to brighten when a vehicle arrives and dim down after it passes.
About Us: –
DecResearch.com, powered by GMI, is an online aggregator of information on market research reports. The website provides comprehensive information as well as a detailed 'Table of Contents' for reports being regularly published by GMI. Via this platform, users not only get to answers to their questions about these reports, they also have an additional avenue to talk to the sales and research teams of GMI to learn more about the topics of their interest.
Contact Us: –
DecResearch.com
Website: – https://www.decresearch.com
Email: [email protected]