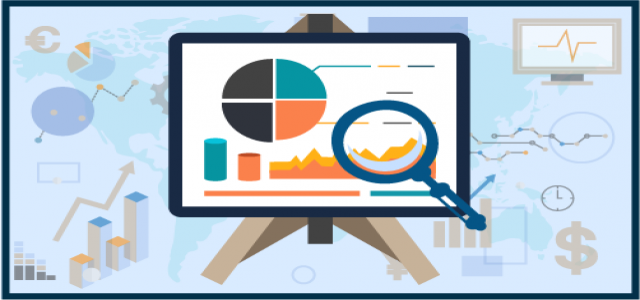 Europe HVAC cables market outlook is strong with cheaper, greener future becoming a preoccupation of major regional governments. While moving closer to net zero emissions is a prominent factor driving numerous new subsea HVAC connector projects, the recent Russia-Ukraine conflict has been another driver. Lowering dependence on Russian energy imports can emerge as a major challenge for regional entities, especially amidst soaring energy prices.
Request for a sample copy of this report @ https://www.gminsights.com/request-sample/detail/4764
In 2021, Europe HVAC cables market size was worth over $4 billion. As governments worldwide accelerate their energy transition plans to reach environment goals, product use is slated to rise across the submarine installation segment. Rising deployment of these products across offshore locations will strengthen the industry outlook. Several regions have been laying these cables for higher and more efficient transmission between islands and mainland. The following three developments are presenting new opportunities for industry participants:
NKT supports U.K.'s renewable energy transition
U.K. offshore HVAC cables industry size is expanding at a steady pace, powered by the recent initiatives of the regional government to encourage the adoption of renewable energy. In April 2022, NKT announced that it has commissioned 220 kV HVAC power cables for the Hornsea 2 offshore wind farm, situated off the English east coast. This project is of central importance in the nation's transition to clean energy as it will power over 1.3 million households on completion.
The submarine HVAC cables market share is growing in Europe alongside increasing number of offshore wind projects. The 196 km-long power cables for the Hornsea 2 wind farm were manufactured at NKT's Karlskrona factory, Sweden, which operates on 100% green electricity.
Upcoming electricity interconnectivity project to link Italy and Algeria
A submarine HVAC cable will soon connect Italy to Algeria with a 200-km long network, according to recent reports circulating since May 2022. The interconnection will allow an exchange of about 2,000 megawatts of electricity between the two nations. El-Chafia, which is by the east coast of Algeria, will be linked to Sardinia, an island in Italy's western peninsula. With the EU funding the project, Italy HVAC cables industry size is expected to witness substantial growth.
French manufacturer Nexans wins another contract
Paris-based offshore cable manufacturer Nexans is all set to deliver HVAC subsea export cable systems for South Fork Wind Farm, near Rhode Island, U.S. In January 2022, the company received its first order for manufacturing about 110km long high voltage subsea HVAC cables for the offshore wind power project, which is a joint venture between Eversource and Ørsted.
The 3-phase HVAC cables industry share is expected to see a commendable growth in terms of revenue, thanks to this initiative. The project will produce enough energy to power over 70,000 homes across East Hampton annually. After delivering its first XLPE AC subsea cable with 420 kV back during 2017, Nexans has catered to the needs of numerous geographical markets across the globe.
Request for Customization @ https://www.gminsights.com/roc/4764
Affordability and security have been some key points of focus for the industry participants offering HVAC cable solutions. Whether it is interconnecting grids of two or more countries or ensuring a reliable power supply between onshore substation and offshore oil & gas facilities, they have been providing tailor-made, durable solutions. Hellenic Cables Group, Power Plus Cable, Brugg Cables, Alfanar Group, Elsewedy Electric, Prysmian Group, Sumitomo Electric, NKT A/S, TF Kable, ZTT, and Nexans are some top HVAC cable manufacturers for the Europe market.
Partial Chapter of the Table of Content
Chapter 3 Europe HVAC Cables Market, By Voltage
3.1 Europe HVAC cables market share by voltage, 2021 & 2030
3.2 110 kV - 220 kV
3.2.1 Europe market from 110 kV - 220 kV, 2018 - 2030
3.2.2 Europe market from 110 kV - 220 kV, by country, 2018 - 2030
3.3 > 220 kV
3.3.1 Europe market from > 220 kV, 2018 - 2030
3.3.2 Europe market from > 220 kV, by country, 2018 - 2030
Chapter 4 Europe HVAC Cables Market, By Installation
4.1 Europe HVAC cables market share by installation, 2021 & 2030
4.2 Overhead
4.2.1 Europe market from overhead, 2018 - 2030
4.2.2 Europe market from overhead, by country, 2018 - 2030
4.3 Underground
4.3.1 Europe market from underground, 2018 - 2030
4.3.2 Europe market from underground, by country, 2018 - 2030
4.4 Submarine
4.4.1 Europe market from submarine, 2018 - 2030
4.4.2 Europe market from submarine, by country, 2018 - 2030
Browse complete Table of Contents (ToC) of this research report @ https://www.gminsights.com/toc/detail/europe-hvac-cables-market
Related News: https://tealfeed.com/us-electrical-services-market-top-trends-onpwm
Related News: https://tealfeed.com/underfloor-heating-actuator-market-2023-regional-0ueby
Related News: https://tealfeed.com/reciprocating-engine-market-covid-19-impact-2nzm1