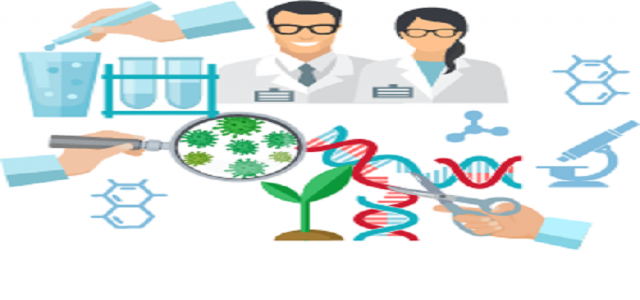 Ongoing technological advancements in healthcare sector along with shifting consumer inclination towards more efficient therapeutic procedures for instance, procedures with minimum invasion, are likely to transform the outlook of global embolic protection devices market over ensuing years. Speaking of technological advancements, several prominent industry players operating in embolic protection devices industry such as Boston Scientific, Innovative Cardiovascular Solutions, Abbott Laboratories, Medtronic, Edwards Lifesciences, etc. are inclined on developing and testing their innovative solutions.
Request for a sample copy of this report @ https://www.decresearch.com/request-sample/detail/2417
For instance, in 2019, Innovative Cardiovascular Solutions announced the first successful clinical usage of its next-generation embolic protection system Emblok, in the patients undergoing transcatheter aortic valve implantation (TAVI) in its feasibility study conducted in Europe.
According to GMI report, embolic protection devices market size is estimated to surpass USD 2 billion by 2025, given the prominence of below mentioned trends:
Burgeoning demand for the treatment of peripheral diseases
Peripheral diseases segment is expected to show a notable growth over the following years owing to increasing awareness regarding the adoption of minimally invasive procedures during peripheral disease treatment. Considering the significant use of embolic protection devices in peripheral interventions, the segment is anticipated to record increased product demand allowing it to record a significant valuation of USD 320 million in 2018.
Increasing adoption in transcatheter aortic valve replacement procedure
Significant role of embolic protection in TAVR (transcatheter aortic valve replacement) is emerging as an important growth inducing factor for the industry. An upsurge in the number of TAVR procedures has instigated the demand for embolic protection devices to great extent. As per the data published by Cardiac Interventions Today, approximately 35,000 patients in the U.S. underwent TAVR in 2016.
Citing an instance, in 2018, Boston Scientific Corporation announced the acquisition of Claret Medical, Inc., one of the prominent organizations known for the development and commercialization of Sentinel, a Cerebral Embolic Protection System. According to the company, the device has been designed to safeguard the brain during certain interventional surgeries, particularly in patients undergoing TAVR procedure. Moreover, the product received the CE mark in 2014 and the FDA approval in 2017. Reportedly, Sentinel is the only device to receive the FDA clearance to provide protection against the risk to stroke during TAVR.
Growing popularity of distal occlusion systems
Distal occlusion systems segment is projected to foresee a significant CAGR of 10% through 2025 considering the increased popularity of these systems owing to their ability to restrict embolization by enabling balloon occlusion of internal carotid artery. Besides, distal occlusion system provides lower crossing profile and minimum landing zone for occlusion balloon which will complement its utilization further.
Heightened adoption of polyurethane embolic protection devices
Polyurethane segment is anticipated to observe a lucrative growth of 10.5% through 2025 considering the extensive polyurethane mesh application in embolic protection devices as it enables easy passage of larger particles up to 15 mm long, through it. Furthermore, polyurethane provides bigger proximal opening and allows capturing of maximum embolic particles. Such advantages associated with polyurethane will influence its adoption further in the subsequent years.
Rising patient preference for ambulatory surgical centers
Ambulatory surgical centers are estimated to register substantial gains over the upcoming years owing to rising patient inclination towards these healthcare facilities for their treatment and surgical procedures. This is majorly due to the benefits offered by ambulatory surgical centers such as lesser duration of stay, lower cost and favorable reimbursement scenario. For the records, the segment had recorded a substantial revenue share of 31.5% in 2018.
Request for Customization @ https://www.decresearch.com/roc/2417
Increasing prevalence of cardiovascular and neurovascular diseases in Asia Pacific
Asia Pacific embolic protection devices market had recorded an appreciable valuation of nearly USD 180 million in 2018 and is projected to observe an exponential growth over the years to come. The growth can be attributed to elevating demand for embolic protection devices on account of rising incidence of cardiovascular and neurovascular diseases in this region. Moreover, several government initiatives to encourage the adoption of minimally invasive procedures in the countries such as China and India will propel the business growth further.