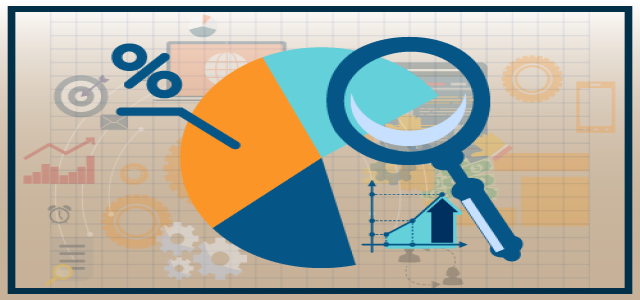 Electric outboard engines market of Asia Pacific may witness around 6% CAGR by 2027. Growing interest in marine tourism and upgraded economic situations could escalate the requirement for recreational boats. Rising income levels in the emerging countries might encourage consumer spending on premium recreation activities that involves boating and cruising. Initiatives taken by the government for creating policies to support coastal tourism will suggestively enhance market size across the region.
Speaking of marine tourism, a report by Ocean Wealth suggests that over 350 million people around the world travel to coral reef coast. Water sports have become a major attraction for marine leisure and entertainment industry. With the growing inclination of youth towards leisure water activities, such as watersports, sailing and fishing trips is propelling the adoption of electric outboard engines for boats.
Get sample copy of this research report @ https://www.decresearch.com/request-sample/detail/4942
The electric outboard engines that are predominantly used for recreational activities lie in the power range of 50 – 150 kW as these engines are capable of hauling larger vessels such as luxury yachts, recreational yachts tugboats and cruisers. With significant technological advancements, engines with higher efficiency, lower environmental emissions are also widely available which is positively influencing the business space.
Taking the mounting demand for engines in this power range into consideration, industry players are focusing on developing and delivering improved offerings to gain to effectively meet the consumer demand. Citing an instance, in 2020, Torqeedo signed an agreement with ZF to develop an electric sail drive system with steerable joystick docking which will be incorporated in Torqeedo's Deep Blue propulsion system. According to the company, these 50- and 100-kW systems will provide joystick docking and maneuverability along with efficient hydro-generation performance.
The most popular electric outboard engines are the ones that are remotely controlled. These engines harnesses and cables which extend to the console and control the steering system and the wheel. Remote control segment across the overall electric outboard engines market is expected to observe a substantial CAGR of 5.5% through 2027.
Apart from recreational activities, electric outboard propulsion is massively adopted for military applications. Ongoing geopolitical issues have compelled countries to increase their naval expenditure in order to enhance their coastal security and strength their naval capabilities. Given that, manufacturers are also investing in research and development activities to develop electric outboard engines specifically for military purposes. For instance, in 2020, GE's Power Conversion business inked an agreement with Damen Schelde Naval Shipbuilding for delivering electric propulsion package designed especially for new Combat Support Ship being used by Royal Netherlands Navy.
Request for a Customization of this research report @ https://www.decresearch.com/roc/4942
Partial Chapter of the Table of Content
Chapter 4 Electric Outboard Engines Market, By Power
4.1 Global electric outboard engines market power insights
4.2 Below 25 kW
4.2.1 Market estimates and forecasts, 2017-2027
4.2.2 Market estimates and forecast, by region, 2017-2027
4.3 25 to 50 kW
4.3.1 Market estimates and forecasts, 2017-2027
4.3.2 Market estimates and forecast, by region, 2017-2027
4.4 50 to 150 kW
4.4.1 Market estimates and forecasts, 2017-2027
4.4.2 Market estimates and forecast, by region, 2017-2027
Chapter 5 Electric Outboard Engines Market, By Control
5.1 Global electric outboard engines market control insights
5.2 Tiller
5.2.1 Market estimates and forecasts, 2017-2027
5.2.2 Market estimates and forecast, by region, 2017-2027
5.3 Remote
5.3.1 Market estimates and forecasts, 2017-2027
5.3.2 Market estimates and forecast, by region, 2017-2027
Chapter 6 Electric Outboard Engines Market, By Application
6.1 Global electric outboard engines market application insights
6.2 Commercial
6.2.1 Market estimates and forecasts, 2017-2027
6.2.2 Market estimates and forecast, by region, 2017-2027
6.3 Recreational
6.3.1 Market estimates and forecasts, 2017-2027
6.3.2 Market estimates and forecast, by region, 2017-2027
6.4 Military
Browse complete Table of Contents (ToC) of this research report @ https://www.decresearch.com/toc/detail/electric-outboard-engine-market