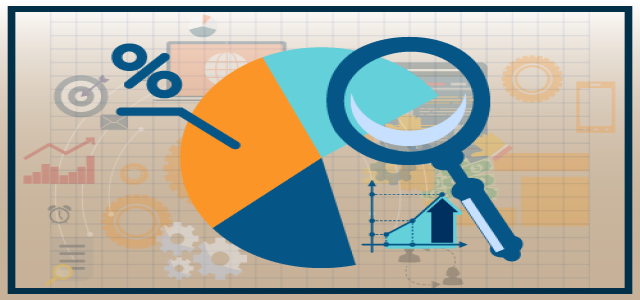 Expanding LNG trade and its burgeoning demand owing to a paradigm shift toward gas based electricity generation has enabled the global cryogenic tanks market to carve a lucrative map for itself in the energy industry in the years to come. In fact, as per International Group of Liquified Natural Gas Importers (GIIGNL), the global LNG trade accounted for 354.7 million tons in 2019, which was nearly 13% more than that observed in 2018. Besides, elevating investments across healthcare, chemical, and F&B industry is also expected to boost the growth curve of cryogenic tanks market over the span of 2020 to 2026.
It has been estimated that the overall cryogenic tanks business space would account for a valuation of $9 billion by 2026 end, mainly due to the prominence of enlisted trends:
Request for a sample copy of this report @ https://www.decresearch.com/request-sample/detail/4699
Potential initiatives undertaken by industry players
Ever since the demand for natural gas has been rising exponentially, various companies operating in cryogenic tanks industry have been striving to develop and distribute tanks that not only cater to the burgeoning demands but are also effective in the overall industry, eventually allowing them to stand a level apart in the business space. For instance, India's defense PSU- Hindustan Aeronautics Limited, had recently announced supplying the cryogenic propellant tank to the Indian Space Research Organization for enhancing the payload capacity of GSLV MK-III launching vehicle. As per official sources, the propellant tank- C32-LH2, boasts of a length of 8m and a diameter of 4m and has the ability to bear a load of 5,755kg propellant in the 89 cubic meter volume.
In addition to this, cryogenic tanks are also being massively used for storing and transporting liquids owing to their reduced heat loss characteristics. An instance authenticating the aforesaid is Thermo Fisher's recent initiative towards the expansion of its clinical supply chain services by establishment of 2 new facilities in Germany. As per news sources, one of the two facilities, 9600-ft2 Weil am Rhein is anticipated to offer ultra-low temperature, cryogenic storage and cold chain proficiency for gene-based and cell therapies, including COVID-19 vaccines, via liquid nitrogen cryogenic storage tanks, and -80 degree freezers.
Such initiatives are expected to offer a proper glimpse of the impending scenario of overall cryogenic tanks market over the analysis time frame across some of the major industries including healthcare.
Increased need for cryogenic liquid across healthcare facilities
Amidst the ongoing COVID-19 pandemic situation, the need for cryogenic tanks is being largely felt across the healthcare facilities. It is a well established fact that cryogenic liquid like oxygen and nitrogen are being used to store and preserve human blood and organs, and also to offer oxygen to patients, thus propelling the need for having cryogenic tanks across such establishments. What has been driving the market growth prospects across this segment is the expanding investment in the development of healthcare infrastructure. Not only this, but inclining government focus across various economies, to deliver basic healthcare infrastructure to its people in rural as well as remote areas would further enhance the industry outlook over the foreseeable time frame.
Introduction to governmental reforms and regulations
Given that intervention of government regulations across various countries would positively influence the growth dynamics of overall industry, it would be essential to mention that norms and mandates for environmental protection would also to some extent, add to the expanding market portfolio in the ensuing years. Not only this, respective governments are also looking toward providing funding to promote the adoption of LNG across bunkering hubs and stations, in turn complementing the business landscape.
Request for customization @ https://www.decresearch.com/roc/4699
Possible intervention of European government toward expanding investments across various sectors
Ongoing advancement of LNG infrastructure in conjugation with proliferating investments in the development of natural gas powered generation systems have now enabled Europe cryogenic tanks market to depict a CAGR of 4 per cent through 2026. The growth predominantly comes from cryogenic tanks' robust merits such as longer service life, low heat loss, and minimum maintenance cost. On top of that, progressive initiatives by European Union and government authorities and rising FDI have provided opportunities for the development of healthcare, chemical, and manufacturing industries in the region.
Partial Chapter of the Table of Content
Chapter 2 Executive Summary
2.1 Cryogenic tanks industry 3600 synopsis, 2015 – 2026
2.1.1 Business trends
2.1.2 Raw material trends
2.1.3 Cryogen trends
2.1.4 Application trends
2.1.5 End-use trends
2.1.6 Regional trends
Chapter 3 Cryogenic Tanks Industry Insights
3.1 Industry segmentation
3.2 Industry landscape, 2015 – 2026
3.3 Industry ecosystem analysis
3.5 Regulatory landscape
3.5.1 U.S.
3.5.1.1 United States Standards and Codes of Practice
3.5.1.2 National Fire Protection Association
3.5.2 Europe
3.5.2.1 The Cryogenics Society of Europe
3.5.2.2 Safety codes & standards - ISO
3.5.2.3 European and International Standards
3.5.2.4 National European Standards
3.5.3 Malaysia
3.5.4 Australia
3.5.4.1 Dangerous Goods (Storage and Handling) Regulations 2000
3.5.4.2 Series of standards
3.6 Innovation & sustainability
3.6.1 Air Liquide
3.6.2 Air Products
3.6.3 Suretank Group Ltd.
3.7 Production/consumption of cryogens
Browse complete Table of Contents (ToC) of this research report @ https://www.decresearch.com/toc/detail/cryogenic-tanks-market