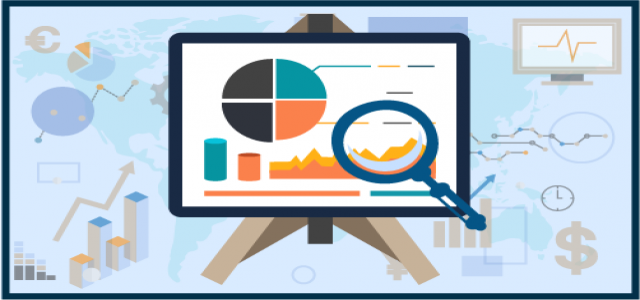 With burgeoning economic developments across the global utility sector, a regional vertical emerging as a promising ground is the China energy storage market. As the country is increasingly looking to add renewable power capacities in the coming years, it comes as no surprise that China will play a vital role in the global investment trends. Add to it the favorable governmental policies and schemes issued by the Chinese authorities to amend its nationwide energy storage business. Recently for instance, the Energy Storage China (ESC) 2019 has is likely to upgrade and bring wider range of innovations in the China energy storage industry. The China Energy Storage Alliance (CNESA) is another non-profit industry association that has been established to promote energy storage technology across China.
Thanks to these central and regional government policy boosts, China, in the first half of 2018, added almost as much of the battery storage capacity as that of the total in the previous year – claims recent data provided by the CNESA. With new energy storage projects being announced, at various scales & capacities, in Henan, Guangdong, Qinghai, and Jiangsu, it is quite clear that the year 2018 has brought exponential growth prospects for China energy storage market. The CNESA data further reports that including the aforementioned projects in planning, under construction, or operational phases, the total capacity is recorded to be 340.5 MW – close to the entire Chinese capacity of 389.4 MW in 2017.
Request for a sample copy of this report @ https://www.gminsights.com/request-sample/detail/2991
Furthermore, the declining technology costs and advent of new storage technologies is also set to positively influence the growth trends of the China energy storage industry. For instance, in last few years, lithium ion battery technology witnessed a drop of as much as 50% in per unit rate. This positive technological outlook coupled with reformative business scenario is set to heighten the energy storage product demand in the ensuing years.
Speaking along similar lines, it is prudent to mention that, China lithium ion energy storage industry has been gaining immense traction of late. The favorable properties including low maintenance, high energy density, and high efficiency along with decline in technology costs have prominently driven the regional demand for lithium ion energy storage systems. Thus, China has emerged as lucrative investment hub and several global players are further seen taking advantage of the regional demand. A Dutch lithium-ion battery manufacturer – Lithium Werks, for instance, has recently collaborated with the Chinese Zhejiang Jiashan Economic & Technological Development Zone Industry Corporation to construct a massive gigafactory on 60 hectares of land, in a city near Shanghai. Such business consolidation and positive investment trends are likely to augment the China lithium-ion energy storage market in the coming years.
Besides this, another popular technology that is witnessing huge demand in the country is flow vanadium energy storage systems. The ability of this technology to offer unlimited storage capacity, long duration, quick response time, and zero self-discharge have in turn escalated the demand for this product in large scale renewable energy farms and other projects. Apart from the rapidly growing renewable energy sector, the vast reserve and abundance of vanadium in the country has indeed proliferated the China flow vanadium energy storage market with low currency risks, ease of availability and lower raw material prices. Estimates claim that the China energy storage market from vanadium flow technology type will surpass USD 3 billion by 2024.
Request for Customization @ https://www.gminsights.com/roc/2991
In energy storage, China with its vast population base and renewable installations is set to soon outpace the other globally established regions. The intense competitive landscape, where major industry players are seen investing in product development, M&As, and partnerships has also been considerably pushing the economy to grow several notches up. Furthermore, China energy storage market is set to amass substantial returns from the expanding battery manufacturing base for e-buses and EVs. An instance bearing testimony to the same is of China-based vehicle & energy storage battery manufacturer CATL. Reportedly, CATL and one of Chinese automakers GAC Group will be forming a joint venture to focus on power battery cells and other related products.
Such power battery set ups are also likely to scale up the growth prospects of China energy storage market in the coming years. A report by Global Market Insights, Inc., further sheds light on the same and has forecast that the China energy storage market size is set to exceed USD 6 billion by 2024.
Partial Chapter of the Table of Content
Chapter 4. China Energy Storage Market, By Deployment
4.1. China energy storage market share by deployment, 2017 & 2024
4.2. Behind the meter
4.2.1. China market from behind the meter, 2013 - 2024
4.3. Renewable integration
4.3.1. China market from renewable integration, 2013 - 2024
4.4. Ancillary services
4.4.1. China market from ancillary services, 2013 – 2024
Chapter 5. China Energy Storage Market, By Technology
5.1. China energy storage market share by technology, 2017 & 2024
5.2. Lithium-ion
5.2.1. China market from lithium-ion, 2013 - 2024
5.3. Lead acid
5.3.1. China market from lead acid, 2013 - 2024
5.4. Flow vanadium
5.4.1. China market from flow vanadium, 2013 - 2024
5.5. Others
5.5.1. China market from others, 2013 - 2024
Chapter 6. Company Profiles
Browse complete Table of Contents (ToC) of this research report @ https://www.gminsights.com/toc/detail/china-energy-storage-market
Related News: https://tealfeed.com/diesel-genset-market-covid-19-impact-hvve4
Related News: https://tealfeed.com/us-variable-frequency-drive-market-2023-3zbce