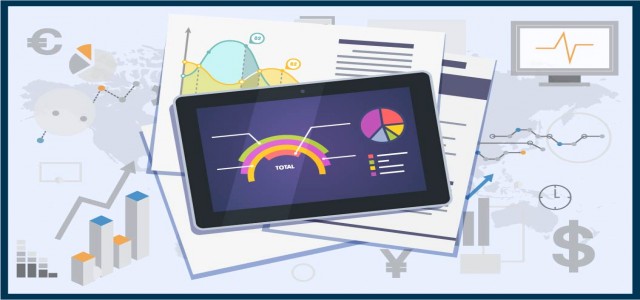 Europe automotive lightweight materials market is estimated to hold around 25% share owing to estimated steady recovery of automobile production in Q1 and Q2 of 2021, post the impact of the COVID-19 pandemic. Implementation of strict Euro 6 norms is expected to lessen CO2, nitrogen oxide and carbon monoxide emissions, which could force automakers to develop more fuel efficient vehicles. Additionally, increasing R&D expenditure to create efficient automotive lightweight materials could propel industry expansion.
Increasing concerns regarding the reduction of carbon footprint could have a positive impact on automotive lightweight materials market growth. Stringent emission standards and limitations set by various governments on pollutants including CO2 would encourage automakers to incorporate lighter automotive materials that improve vehicle fuel efficiency.
Get sample copy of this research report @ https://www.decresearch.com/request-sample/detail/3315
The global automotive lightweight materials market consists of firms such as BASF SE, LyondellBasell Industries Holding B.V., LANXESS Deutschland GmbH, Owens Coming, POSCO, ArcelorMittal, Aleris Corporation, SGL Carbon, AK Steel Corporation, Stratasys Ltd., WHB Brasil, and Tata Steel. These companies are adopting different business strategies such as new product development and geographical expansions in order to enhance their market reach.
In terms of application, the powertrain segment is likely to register over USD 50 billion in the upcoming years owing to its considerable share in the overall vehicle weight. Engine blocks are being made of aluminum housing instead of traditional materials like heavy steel and iron, given the growing use of automotive lightweight materials.
With regards to manufacturing process, the extrusion process segment is expected to record around 10% CAGR over the forecast period. The process helps manufacturers to assemble metal where it is required, introduce features in a single part and eliminates the need for the assembly of multiple parts composed of alternative materials. Aluminum extraction is costlier than steel extrusion, but it makes the automobile lighter in weight and adds features which are not possible with steel parts.
Based on vehicle type, battery electric vehicles segment could witness impressive growth on account of mounting need to decrease fuel emissions and adhere to stringent air quality standards. Tax exemption for battery electric vehicles along with rising income levels could boost segment growth over time.
Request for a Customization of this research report @ https://www.decresearch.com/roc/3315
Partial Chapter of the Table of Content
Chapter 6 Automotive Lightweight Materials Market, By Manufacturing Process
6.1 Global market share by manufacturing process, 2019 & 2026
6.2 Casting
6.2.1 Global market estimates and forecasts, 2016 – 2026
6.2.2 Market estimates and forecast, by region, 2016 – 2026
6.3 Extrusion
6.3.1 Global market estimates and forecasts, 2016 – 2026
6.3.2 Market estimates and forecast, by region, 2016 – 2026
6.4 Forging
6.4.1 Global market estimates and forecasts, 2016 – 2026
6.4.2 Market estimates and forecast, by region, 2016 – 2026
6.5 Forming
6.5.1 Global market estimates and forecasts, 2016 – 2026
6.5.2 Automotive Lightweight Materials Market estimates and forecast, by region, 2016 – 2026
6.6 Open molding
6.6.1 Global market estimates and forecasts, 2016 – 2026
6.6.2 Market estimates and forecast, by region, 2016 – 2026
6.7 Closed molding
6.7.1 Global market estimates and forecasts, 2016 – 2026
6.7.2 Market estimates and forecast, by region, 2016 – 2026
Chapter 7 Automotive Lightweight Materials Market, By Vehicle
7.1 Global market share by vehicle, 2019 & 2026
7.2 Internal combustion engine vehicles (ICEV)
7.2.1 Global market estimates and forecasts, 2016 – 2026
7.2.2 Market estimates and forecast, by region, 2016 – 2026
7.3 BEV
7.3.1 Global market estimates and forecasts, 2016 – 2026
7.3.2 Automotive Lightweight Materials Market estimates and forecast, by region, 2016 – 2026
7.4 HEV
Browse complete Table of Contents (ToC) of this research report @ https://www.decresearch.com/toc/detail/automotive-lightweight-materials-market