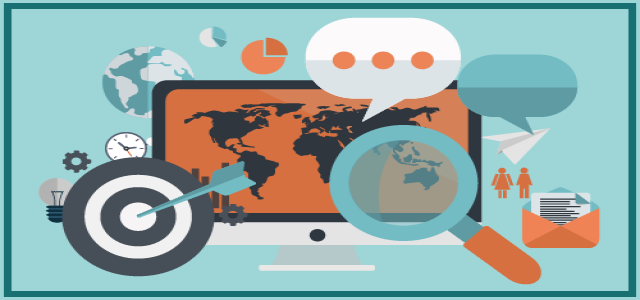 An increase in crude oil production and recovering oil prices have favored the expansion and upgradation of oil tank farms, terminals and depots across Asia Pacific. The demand for oil storage service has surged across the midstream and downstream sectors given to rising investments towards the expansion of refining capacity. The implementation of stringent regulatory norms to prevent collateral damage has further pumped the demand for tank maintenance and cleaning services in the region. With surging trends, a study conducted by Global Market Insights, Inc., suggests that the Asia Pacific oil storage tank service market could reach a valuation of around USD 210 million by 2025.
Burgeoning investments are lately made to enhance the protection of oil tanks. Technologically advanced facilities are being installed across the region's midstream and downstream sectors owing to their high efficiency and corrosion resistivity. Escalating demand for high value crude oil has forced government authorities to increase their emphasis on inspecting oil storage depots.
Request for a sample copy of this report @ https://www.gminsights.com/request-sample/detail/4412
Moreover, strict government norms to prevent potential hazards would likely aid Asia Pacific oil storage tank service market expansion. Federal agencies in the region are also taking in proactive measures towards energy security and environment protection. For instance, the Indian government has launched an oil industry safety directorate (OISD) to formulate self-regulatory measures to enhance terminal safety.
Companies in this industry are meanwhile shifting their focus towards the deployment of advanced automated system. Investments made in smart monitoring and cleaning devices has positively supported the oil storage tank service market of Asia Pacific. Introduction of numerous economical service packages including both automated and manual systems may further fuel industry growth over the estimated period.
Based on regional analysis, Singapore has turned out to be one of the foremost importers of crude oil in APAC. According to a EMA (Energy Market Authority) report, in 2017, the overall imported crude oil in Singapore reached 57,954.2 ktoe from 46,324.2 ktoe in 2011. The country's refining infrastructure has uplifted the demand for oil storage tanks and associated services. Exclusive strategic measures to develop existing reserve capacity is expected to stimulate oil storage tank service market of Singapore. Studies also predict that the Singapore market may witness growth at a rate of over 6% by 2025.
Meanwhile, China is witnessing increased impetus in the oil storage tank service market of late. The need to improve existing refining capacity in a bid to effectively cater growing population requirements would drive China market growth. High-rise demand for hydrocarbons has led to periodic assessment of existing oil storage infrastructure in the country. Additionally, several online technologies such as drones, guided robots, and corrosion detecting equipment are being deployed which could augment China oil storage tank service market share.
Request for Customization @ https://www.gminsights.com/roc/4412
Some of the prominent companies functioning in APAC oil storage tank service market include Veolia, John Wood Group PLC, SP Nanibame, Matrix Service, MISTRAS Group, Zaopin Technologies, etc. These firms are building in robust networks to cater to the entire APAC oil & gas industry. Oil storage tank service usually involves technology, competitive prices in inspection, maintenance and cleaning of tanks. The integration of digital monitoring systems to enhance the value proposition for customers may momentously favor Asia Pacific oil storage tank service industry expansion.
Partial Chapter of the Table of Content
Chapter 4 Asia Pacific Oil Storage Tank Service Market, By Country
4.1 Asia Pacific oil storage tank service market share by country, 2018 & 2025
4.2 China
4.2.1 China market, 2014 - 2025
4.3 India
4.3.1 India market, 2014 - 2025
4.4 Indonesia
4.4.1 Indonesia market, 2014 - 2025
4.5 Malaysia
4.5.1 Malaysia market, 2014 - 2025
4.6 Singapore
4.6.1 Singapore market, 2014 - 2025
4.7 Thailand
4.7.1 Thailand market, 2014 - 2025
4.8 South Korea
4.8.1 South Korea market, 2014 - 2025
4.9 Japan
4.9.1 Japan market, 2014 - 2025
4.10 Australia
4.10.1 Australia market, 2014 - 2025
Chapter 5 Company profiles
5.1 John Wood Group PLC
5.1.1 Business Overview
5.1.2 Financial Data
5.1.3 Product Landscape
5.1.4 Strategic Outlook
5.1.5 SWOT Analysis
5.2 Swire Oilfield Services Ltd.
5.2.1 Business Overview
5.2.2 Financial Data
5.2.3 Product Landscape
5.2.4 Strategic Outlook
5.2.5 SWOT Analysis
5.3 Scanjet Systems AB
5.3.1 Business Overview
5.3.2 Financial Data
5.3.3 Product Landscape
5.3.4 SWOT Analysis
5.4 Cyntech
5.4.1 Business Overview
5.4.2 Financial Data
5.4.3 Product Landscape
5.4.4 SWOT Analysis
5.5 Veolia
5.5.1 Business Overview
5.5.2 Financial Data
5.5.3 Product Landscape
5.5.4 SWOT Analysis
5.6 SUEZ Environment
5.6.1 Business Overview
5.6.2 Financial Data
5.6.3 Product Landscape
5.6.4 SWOT Analysis
5.7 Matrix Service
Browse complete Table of Contents (ToC) of this research report @ https://www.gminsights.com/toc/detail/asia-pacific-oil-storage-tank-service-market