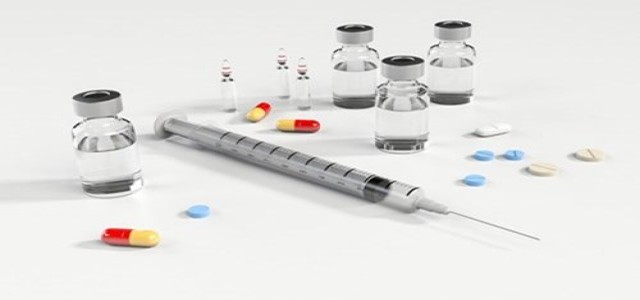 AstraZeneca COVID-19 vaccine has received approval in over 50 countries.
AstraZeneca vaccine is the second to be issued by the UN health agency, with Pfizer-BioNTech being the first.
Shares of AstraZeneca plc soared by 6% after the World Health Organization (WHO) reportedly granted a EUA (emergency use authorization) to its COVID-19 vaccine. This move could enable partners of the UN agency to ship millions of doses to economies as part of its global initiative to control the ongoing Coronavirus pandemic.
WHO stated that it would clear the British-Swedish multinational pharmaceutical company vaccines which are being developed by South Korea's AstraZeneca-SKBio and the Serum Institute of India.
WHO's declaration is expected to prompt the distribution of hundreds of millions of doses to economies that have joined the UN-backed COVAX initiative aimed at providing vaccines to the most vulnerable people in the world.
It is worth noting that the AstraZeneca vaccine has already been approved in over 50 countries, including Mexico, Argentina, India, and Britain. It is an inexpensive and simple dose to manage as compared to the Pfizer-BioNTech vaccine, which requires deep-cold storage, which is not common in many developing nations, sources claimed.
The use of the AstraZeneca COVID-19 vaccine was recommended by WHO experts, especially for people over the age of 18 years as well as in countries that have found COVID-19 variants.
Sources confirmed that post this development, the shares of the India unit of AstraZeneca Pharma increased by 9.7% to reach a high of USD 54.70 (Rs 3,985) on BSE (Bombay Stock Exchange).
After the Pfizer-BioNTech vaccine was approved in December by the WHO, the AstraZeneca vaccine is just the second approval given by the UN Health Agency.
Meanwhile, Australia has recently approved AstraZeneca's COVID-19 vaccine and has requested around 53.8 million doses.
Source Credit –
https://economictimes.indiatimes.com/markets/stocks/news/astrazeneca-pharma-surges-10-as-who-okays-covid-vaccine-for-emergency-use/articleshow/80963175.cms