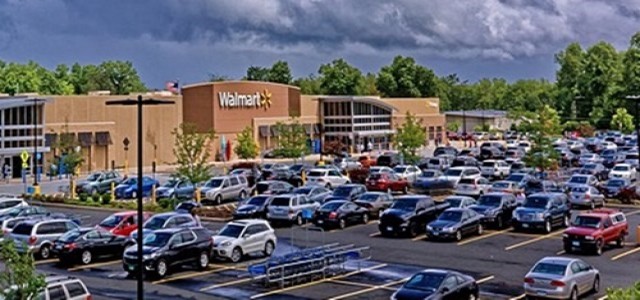 Walmart is planning to help other businesses in their digitization efforts by offering them technology and services that powered the Fortune 1 company.
To achieve this, the retailer has partnered with Adobe Inc. to integrate its marketplace, pickup technologies, and online and in-store fulfillment with Adobe Commerce, a pioneer in commerce solutions for merchants.
For the past few years, Walmart has been developing its technology to cater to the requirements of its customers.
With digital shopping on the rise, this has helped the U.S.-based multinational corporation to create varied experiences and flourish its business.
John Furner, the CEO of Walmart commented that the unique scope of helping other businesses serve the needs of customers with Walmart's technology would benefit them investing back to their customer value proposition.
The collaboration with Adobe Commerce will provide retailers a chance to adopt Walmart's cloud services that will offer their shoppers smooth pickup and delivery facilities.
Besides, merchants can also have access to new customers on the Walmart Marketplace and utilize its 2-day shipping perk all over the nation. This will allow businesses of all sizes to operate efficiently with a better customer experience.
Chief development officer of the retail giant, Suresh Kumar said that the ideas of AI-powered smart substitutions, Scan & Go, and other checkout technologies and pickup and delivery aim to help people live better and save money.
Kumar, also Walmart's chief technology officer added that along with powering the commerce experiences of Adobe, Walmart will bolster digital transformations of other industries.
Anil Chakravarthy, Executive Vice President, Digital Experience Business and Worldwide Field Operations at Adobe said that the collaboration will help Adobe merchants to propel a business to new avenues and boost competitiveness while integrating into a digital economy with changing consumer behaviors.
Over the past few years, Walmart has been actively leveraging technologies like cloud-powered checkout, machine learning, and pickup capabilities to provide convenience and improved shopping experiences for its customers.
Source Credits –
https://www.businesswire.com/news/home/20210727006187/en/Walmart-to-Offer-Technologies-and-Capabilities-to-Help-Other-Businesses-Navigate-their-own-Digital-Transformation