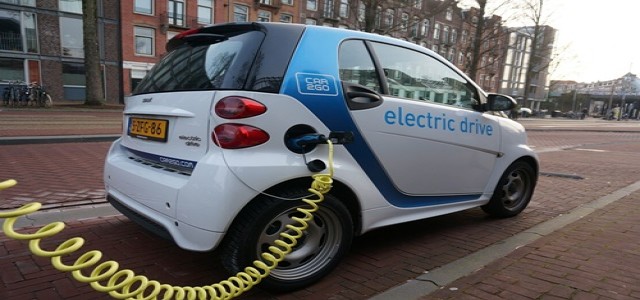 A senior Senate Democrat recently expressed he would not back a USD 1.75 trillion domestic investment bill, putting the White House's plan to increase electric vehicle tax credits in jeopardy.
West Virginia's Joe Manchin rebuked President Joe Biden's major domestic policy package, Build Back Better, which aspires to extend the social safety net and combat climate change
The plan brings the current USD 7,500 electric car tax credit to around USD 12,500 for union-manufactured vehicles in the United States and adds a USD 4,000 credit for used vehicles. A 30% credit for commercial electric vehicles is also included in the bill.
If passed, it would have made General Motors (GM) and Tesla Inc. eligible for tax credits after they reach a maximum of 200,000 vehicles on the current USD 7,500 credit.
It is worth noting that both GM and Ford, which will start delivering electric pickup trucks in 2022, will benefit from the bill as new tax credits could be critical to fulfilling initial sales objectives and satisfying rising car pollution rules.
This moves in line with Biden's aim for half of all new automobiles in the United States to be an electric or plug-in hybrid by the year 2030. Moreover, the administration is anticipated to finalize stricter vehicle emissions norms through 2026.
Manchin opposed the USD 12,500 proposal, including a USD 4,500 tax credit for union-made automobiles, calling it 'wrong' as it would mostly benefit manufacturers within the country.
The EV tax credits, supported by Biden, the United Auto Workers (UAW) union, and other congressional Democrats, would disproportionately favor Detroit's Big Three automakers - Ford Motor Co., GM, Chrysler parent Stellantis N.V., which assemble their U.S.-made vehicles in union-represented parts.
As per the proposed bill, starting in 2027, vehicles must be manufactured in the United States to be eligible for the USD 12,500 credits, including USD 500 for batteries made in the United States. This plan has received criticism from Japan, Mexico, Canada, and the European Union.
Source Credits –
https://auto.economictimes.indiatimes.com/news/industry/biden-electric-vehicle-push-hits-setback-in-u-s-senate/88381275