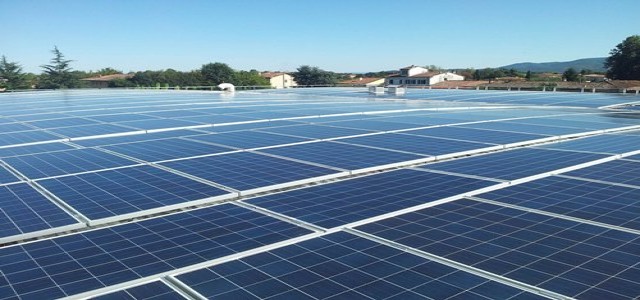 According to latest reports, Sunseap Group led alliance has reportedly agreed signing a memorandum of understanding (MoU) with domestic and abroad partners. The consortium aims to inspect and construct solar power systems with a 7GWp capacity in the Riau Archipelago region in Indonesia.
It has been claimed that the solar plant will produce renewable energy which will be supplied to Indonesia and Singapore.
Reportedly, the proposal of solar power system will cater to the green energy goal of Singapore and Indonesia. The project is one of the biggest interconnecting cross-border clean energy drives in the Southeast Asia.
The MoU has been reportedly inked between Sunseap Group and other organizations including Sumitomo Corporation, Mustika Combol Indah, Oriens Asset Management, Agung Sedayu, ESS, Samsung C&T Corporation, and Durapower Group.
Apparently, the MoU has suggested the development of various solar projects and energy repository facilities by the member organizations. These projects will be based throughout the region of Riau Islands and will also include a floating photovoltaic plant of 2.2Wp capacity in Duriangkang, Batam.
According to credible sources, the Sunseap consortium has considered the regions of Combol and Citlim as the most suitable for the establishment of the projects.
For the uninitiated, energy worth 7GWp capacity will be developed in numerous phases. The project will reportedly deliver 1GW of renewable energy combined with 12GWhr energy storage system for delivery in Indonesia and Singapore.
According to reliable reports, the import of 4GW low carbon-based electricity will initiate a minimum of two request proposals by the Singapore Energy Market Authorities.
Frank Phuan, Sunseap's Co-Founder and CEO quoted that the project will serve to be the most consequential clean energy project for Indonesia and Singapore. The consortium will reportedly serve 20-25% of the total electricity imports of these countries.
Frank added that combination of different solar islands will help in the cost reduction of energy transmission and therefore bring more affordable low carbon energy to Singapore.
Source:- power- https://www.power-technology.com/news/sunseap-solar-systems-indonesia/