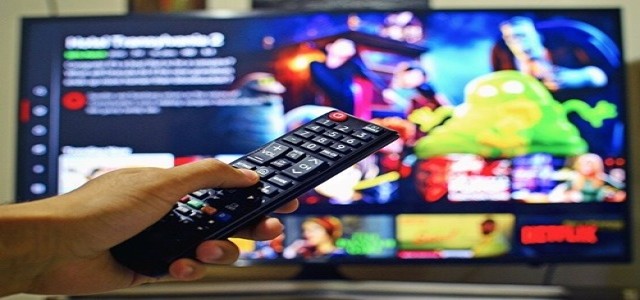 Swedish audio streaming giant and media services provider Spotify has reportedly partnered with popular American streaming service Netflix Inc. to roll out a new feature dubbed 'Netflix Hub'. This will allow subscribers to listen to all the official soundtracks, playlists, and podcasts from Netflix series and shows.
Both companies have claimed that the new feature on Spotify will be available to all its users, both free and premium, in India, the United States, New Zealand, Australia, Canada, the United Kingdom, and Ireland.
Users can listen to playlists from popular shows like Money Heist and Bridgerton, along with official soundtracks from shows like Bruised and Squid Game on the hub. Netflix-related podcasts such as 'Okay, Now Listen', 'Netflix Is A Daily Joke', and 'The Crown: The Official Podcast' will also be available.
Other music and fan experiences will be accessible, including an upgraded album for the Netflix Western film 'The Harder They Fall,' which will provide fans with a behind-the-scenes look at the soundtrack composition led by Jay-Z. The subscribers will gain access to these soundtracks through Storylines, Canvas, and Clips on the music streaming app.
Spotify revealed they revamped the 'La Casa De Papel' or 'Money Heist' destination in honor of the second part of the final season of the show, which is set to debut on 3rd December.
Subscribers on Spotify can access new videos from the cast and the show's official playlist, including tracks from the most recent episodes. The 'Character Match Playlist' quiz will also allow fans to discover their ideal La Banda character and soundtrack match.
Interestingly, Netflix did not pay for its hub on the Spotify app, meaning that the new feature is not an ad product. Both companies have claimed to see the value in collaborating and offering a better experience to their respective fan bases.
Spotify mentioned that it intends to add additional unique content to the Netflix Hub in the coming months.
Source Credit-
https://tech.hindustantimes.com/tech/news/now-you-can-listen-to-playlists-from-your-favourite-netflix-shows-on-spotify-71637751412920.html