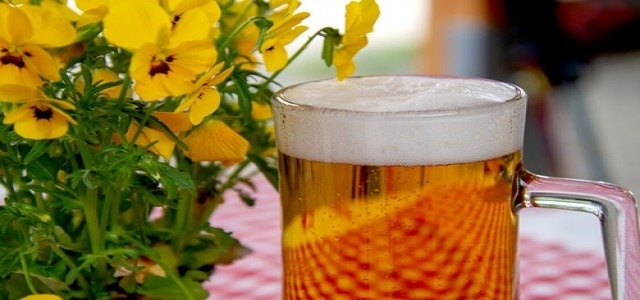 The consumption of alcoholic beers is on a rise, but people have realized the adverse effects it has been causing to their health, prompting them to shift their interests toward non-alcoholic beer consumption. In fact, the count of people opting for non-alcoholic beers is soaring to new heights almost every day, given its benefits including maintaining a healthy weight while also reducing the risk of being affected by toxins. Not only this, intake of non-alcoholic beers can also help in reducing the alcohol dependency to a much greater extent.
It has been estimated that the global non-alcoholic beer market recorded an overall valuation of USD 19 billion in 2019 and will witness a significant growth through 2026.
Innumerable efforts by top notch beverage giants
Considering the rising demand and expansion scope of non-alcoholic beers, various beverages behemoths have begun brainstorming the development and commercialization of drinks that contain zero-alcohol.
In July 2020, America's classic beer brand- Budweiser had announced revealing its first zero alcohol beer, labelled- Budweiser Zero. As per news sources, the brew has been developed and co-founded in collaboration with the NBA legend and advocate- Dwayne Wade and is deemed to be a 50-calorie beverage posing of full-flavored taste, and refreshment with 0% ABV.
Meanwhile, Diageo had in October 2020, declared launch of a non-alcoholic version of its Guinness beer brand in the states of Ireland and the United Kingdom. Once successful, the stout would also roll out these in the other parts of the world.
With over 16 crore Indians consuming alcohol, the country is set to foray into non-alcoholic beer market. In an attempt take advantage of this situation, Anheuser- Busch InBev (AB InBev) had reportedly announced entering into non-alcoholic beer segment with launch of its first non-alcohol beer, Budweiser 0.0.
This launch is in line with the company's Global Smart Drinking Goals which looks toward ensuring that low and no-alcohol beers make up at least 20% of its global beer volume by the end of 2025 while empowering consumers with the choice of enjoying beer responsibly and freely.
Future of non-alcoholic beer industry post COVID-19 pandemic
Ever since the outbreak of dreaded coronavirus pandemic, consumption of alcoholic beverages has gradually declined owing to various health concerns, while people have been choosing to stay fit and healthy. In fact, it was observed that over 40% of youngsters preferred consuming non-alcoholic beers during the health crisis, paving way for the growth of the global market over the upcoming years.
Moreover, according to a report by Heineken USA, it was observed that about 52% of millennials in the country have increased the consumption of alcohol-free beer and mocktails since the beginning of COVID-19. Amongst these, 61% of respondents declared having alcohol-free beer during coronavirus as they have been looking forward to cutting down on their alcohol intake while maintaining proper health and fitness.
On this note, it would be safe to declare that coronavirus pandemic has enhanced the expansion of non-alcoholic beers across various dimensions, aiming at-home consumption occasions that saw consumers looking to replicate the experience of nights without negative implications on health. Essentially, this trend is expected to offer a tremendous expansion to the future of non-alcoholic beer market in the years to follow, even after the lockdown measures or COVID-19 norms are uplifted across diverse economies.