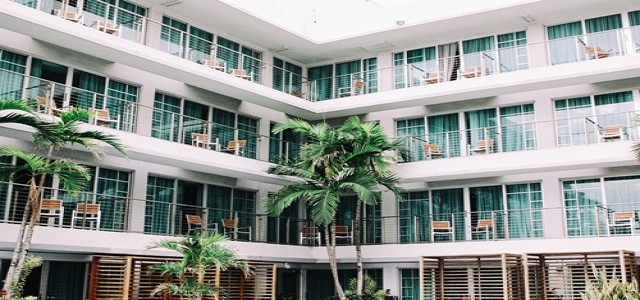 The largest hotel chain in the world Marriott International Inc. has reportedly introduced a new suite of rooms and locations to cater to the growing trend of opting for longer vacations amidst the Coronavirus pandemic.
Under its 'longer stay brands', the American multinational hospitality company is introducing 575 new locations to capitalize on this growing travel trend.
For those unaware, the 'longer stay' hotel chain includes properties such as TownePlace Suites, Residence Inn, and Element Hotels, which already account for around 1,400 hotels. These long-term-centric brands specialize in offering bigger rooms with additional amenities such as gyms, breakfast services, WiFi, and work centers.
This demand for longer vacations and extended trips has been witnessing a significant demand ever since consumers have begun considering traveling amidst the COVID-19 outbreak. In fact, some studies have shown that there has been a high inclination among American travelers to opt for at least a week's stay.
As a result, Marriott has witnessed a growing demand for its 'longer stay hotel' brands. The company claims that this demand has stemmed from both business and leisure travel, with most leisure travelers looking for new places to visit as well as work remotely.
Marriott's Element Hotel, which was primarily designed to attract active and healthy travelers, will now offer 'Studio Commons', which involves a suite with a shared living room and four bedrooms. The living room's dining space can also act as a communal desk for travelers.
These Studio Commons rooms are likely to be available at six Marriott locations, including Element Miami Downtown which is set to open in November this year.
Marriott's other longer-stay brand, Residence Inn, presently has around 870 locations with suites that offer cooking, working, leisure, and sleeping spaces, among other amenities. The hotel giant has recently launched Residence Inns in Florida and California.
Source Credits –
https://www.businessinsider.in/thelife/news/marriott-is-betting-on-longer-vacations-becoming-the-new-normal/articleshow/81403041.cms