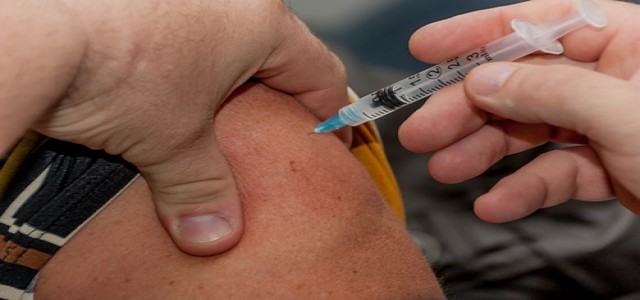 Burgeoning threat of Omicron variant is compelling multiple governments to implement stringent regulations and drastic measures in order to curb the probable disruption. Recently, Israel hinted plans on introducing fourth dose of COVID-19 vaccine for health workers and Israeli citizens above the age of 60 or immunocompromised individuals to reduce potential risk of Omicron.
Recommendation for the fourth shot made by an expert panel formed by the Health Ministry was well received by Prime Minister Naftali Bennet, who favored the decision under the believe that it will enable the country to face the fast-spreading Omicron wave.
PM Bennet cited that Israeli citizens were the first to get their third dose of COVID-19 vaccine in the world and intends to spearhead the fourth dose as well, prompting the eligible set of population to get vaccinated.
According to a statement released by the Israeli Health Ministry, immunodeficient people, elderly population and the medical teams will be administered with fourth shot after a minimum period of four months post third dose of vaccine.
The decision to initiate additional dose came after Israel reported first known death of a patient by Omicron variant.
While cause of death was reported to be Omicron, an Israeli hospital mentioned that the patient suffered from several other severe pre-existing health conditions.
Crucial to note, the Health Ministry declared 340 known Omicron cases in country, resulting in stringent measures such as travel ban imposed by Israel to countries including Turkey, Canada, the United States, Germany and Italy to restrict any further spread of the virus.
Furthermore, Israel has also issued restrictions on eating in shopping malls, and mandates at-home learning for children coming from communities that display high morbidity and low rates of vaccination.
Public sector offices across the country are asked to work at a 50% employee capacity limit, promoting adoption of remote work.
Meanwhile, Defense Minister Benny Gantz has instructed the Homefront Command of military to brace themselves for possibility of 5,000 cases per day.
Source Credits: https://www.aljazeera.com/news/2021/12/22/israel-to-offer-fourth-dose-of-covid-vaccines-as-omicron-surges