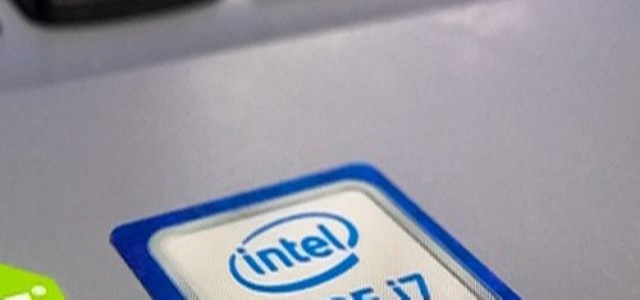 American tech giant Intel Corporation is reportedly planning to introduce a pair of new U-series chips namely, the i5-1155G7 and Core i7-1195-G7 processors at the Computex 2021 which is likely to be held in June this year.
Knowledgeable sources cited that one of the newly launched chips is expected to clock speeds of 5.0GHz among Intel's U-series lower voltage product lineup.
Intel's Core i7-1195G7 processer is expected to be the company's most advanced chip in the U-series range. Although the Core i7-1195G7 will offer a base speed of 2.9GHz, it can touch speeds of 5.0GHz assisted by Intel's turbo boost max 3.0.
Meanwhile, the Core i5-1155G7 is believed to be the most powerful Core i5 chip. This processor carries a base speed of 2.5GHz and clocks 4.5GHz when boosted.
It is worth noting here that touching 5.0GHz with the booster is one of the recent developments in laptop processors. Intel's first laptop to touch 5GHz was launched back in 2019.
The chips will be able to operate at the 12W-28W range, similar to the original 11th Gen U-series chips, with both being four-core to eight-core thread configured. However, Intel's Iris Xe integrated graphics version varies with i7-1195G7 with 96 EUs and i5-1155-G7 with 80EUs.
Intel has also launched a 5G modem solution card namely Intel 5G Solution 5000 which will allow laptop manufacturers to integrate the new solutions while assembling. This new modem link is a collaboration between Intel, MediaTek Inc., and Fibocom Wireless.
MediaTek is responsible for handling modem firmware while Fibocom, alongside manufacturing modules, will offer 6GHz-5G support and integrated eSim technology.
Intel has confirmed that laptop manufacturing giants namely Acer, Asus, and HP will now offer laptops integrated with Intel's Tiger lake chip and 5G solution 5000 card in the latter half of the year.
Although selling its 5G smartphone division to Apple, Intel has continuously pursued to make advancements in next-gen connectivity solutions.
Source credits –
https://www.theverge.com/2021/5/30/22459025/intel-11th-gen-tiger-lake-processor-5g-modem-computex