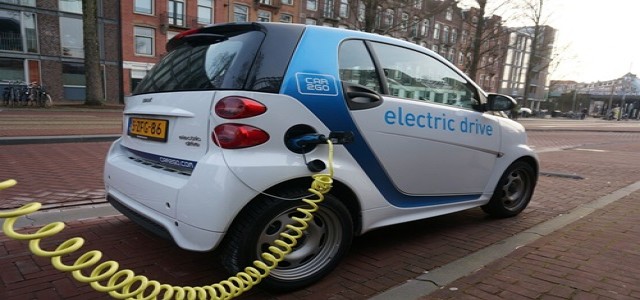 In order to deepen its EV efforts, Chinese multinational technology giant Huawei Technologies Co. Ltd. is reportedly in talks with various local automakers to acquire a controlling stake in their electric vehicle units. The company had earlier announced plans to make its electric vehicles and intends to introduce some models this year.
According to reliable sources, Huawei has been in constant discussions with Chongqing Sokon Motor Holdings Limited to obtain a controlling stake in Chongqing Jinkang New Energy Automobile, the latter's wholly-owned EV subsidiary.
Jinkagng stated that its U.S.-based EV company Seres is a major asset. The move will enable Huawei to make intelligent cars carrying its nameplate as well as have an end-to-end presence in the EV space.
If the talks advance, the push into intelligent cars would signal a major shift in business operations for Huawei, sources claimed. Notably, the tech giant has been battling U.S. sanctions for a while. This had also compelled the tech giant to sell a part of its smartphone business.
Highlighting the shift, Huawei's rotating chairman Eric Xu revealed new agreements with three local automakers, including BAIC Group. This will allow the company to improve its smart vehicle operating system deemed as Huawei Inside.
It is also worth mentioning that BAIC's EV brand ArcFox had recently introduced its Alpha S model which is integrated with the Huawei Inside operating system. However, sources confirmed that BAIC intends to keep Huawei as a minority shareholder in its EV unit.
Other Chinese technology giants have also been focusing on developing their version of electric vehicles. For instance, Xiaomi Corporation has been making significant investments to develop an EV under its nameplate.
If market speculations are correct, sales of new energy vehicles are likely to account for 20% of China's total annual automotive sales by the year 2025.
Source Credits –
https://telecom.economictimes.indiatimes.com/news/huawei-deepens-dive-into-evs-seeks-control-of-small-automaker-sources/82304803