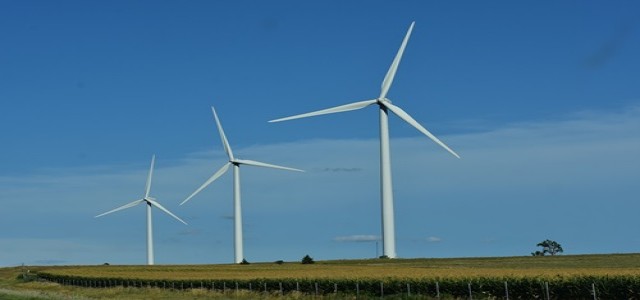 The Anglo-American renewable power company, Hecate Independent Power Ltd. (HIP), has recently announced the launch of its Atlantic Project for installing 10,000 MW of floating and fixed wind turbines in the North Atlantic that will be connected to the U.K. power grid.
The high capacity power superhighway will reportedly cost over USD 283.6 million and will be built at a port located in the northeast of England, whereas the overall project expenditure is estimated at USD 30 billion.
As of now, HIP has launched four grid connections consisting of 4000 MW wind turbines with the National Grid company for the U.K.'s 400 kV electric transmission system across four connection sites.
Each wind farm, or pods as they are called, will be situated in different North Atlantic locations, and each pod will consist of 1,000 MW wind turbines and have dedicated cables linked to the UK.
The offshore wind pods will be exclusively controlled by Britain's electric system operator making HIP Atlantic U. K's first captive wind farm from overseas, cited sources with knowledge of the matter.
The project will begin with the commission of 2000 MW generation capacity turbines in early 2025, coinciding with the disengagement of Britain's last coal-fired power plants.
The offshore wind pods will all be installed in different meteorological catchment areas from the current Irish Sea and North Sea wind farms to ensure a diverse geographical portfolio such that energy will be generated and distributed even when British wind farms are dormant.
HIP Atlantic is looking to maximize U. K's involvement in every aspect of its equipment manufacturing and installation process. The initial 2,000 MW capacity installation process alone is expected to generate around 15,000 new jobs in the country.
Iceland will also be a significant beneficiary of HIP's investment program in offshore wind, according to sources.
The initial Icelandic investment for the 2,000 MW pilot phase is projected to be USD 4.11 million in 2021, rising to an additional USD 204.19 million by 2025. Also, over 500 new jobs will be created in southern and eastern Iceland during the project's pilot phase.
Source Link –
https://www.offshorewind.biz/2021/05/24/usd-30-billion-north-atlantic-offshore-wind-project-launches/