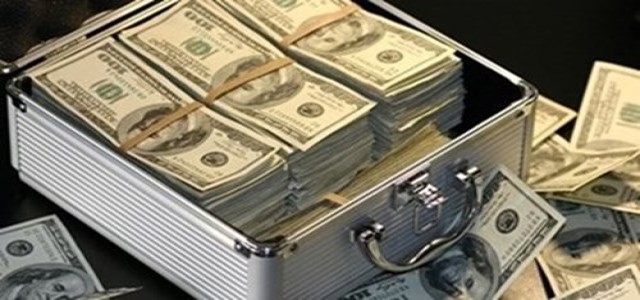 Indian revenue-based financing firm, Velocity.in has roped in $20 million in a Series A financing round headed by Peter Thiel's Valar Ventures. With this fresh funding, the organization intends to invest approximately $134 million (Rs 1,000 crores) in e-commerce brands of India.
The round saw participation of Presight Capital, Maninder Gulati (Oyo), Zac Prince (BlockFi), Utsav Somani's iSeed, and Philippe De Mota (Hedosophia).
Reportedly, the total equity raised by Velocity stands at $30 million, combining the $10 million seed round which was declared earlier this year. Additionally, it has also raised various debt lines from NBFCs to quickly enhance its financing platform.
Velocity, unveiled in early 2020, provides financing based on revenue as a substitute to traditional bank debt and venture capital for Indian e-commerce businesses.
According to the company, it has around 1,500 D2C (direct to consumer) and e-commerce businesses on its platform. Furthermore, it has fundable revenues of $161 million (Rs 1,200 crore) connected to its platform and has already administered 250+ investments across 175 companies.
Co-founder and CEO of Velocity, Abhiroop Medhekar, says that the long-term vision is to shape the future of business financing in India. They are aiming to utilize this funding for building several first-class products for many businesses of the new age.
As per the company, the D2C segment is booming in India and is estimated to grow at a CAGR of 25%, from $44.6 billion in FY21 to $100 billion by FY25.
Extensive digital payments, amplified internet penetration, and constant online buying due to COVID-19 have led to order volume growth of 88% on D2C websites in 2020. Although, despite the growth, most businesses are unable to reach the capital.
It states that out of 75000+ independent ecommerce stores hosted on platforms like Shopify and WooCommerce in India, less than 0.5% are equity funded, marking a huge opportunity for their firm's growth.
The portfolio of Velocity includes D2C brands like Green Soul, WallMantra, PowerGummies, Smoor Chocolates, BellaVita, and CrossBeats, among others.
Source Credit - https://economictimes.indiatimes.com/tech/funding/velocity-in-bags-20-million-in-funding-led-by-peter-thiels-valar-ventures/articleshow/87747949.cms