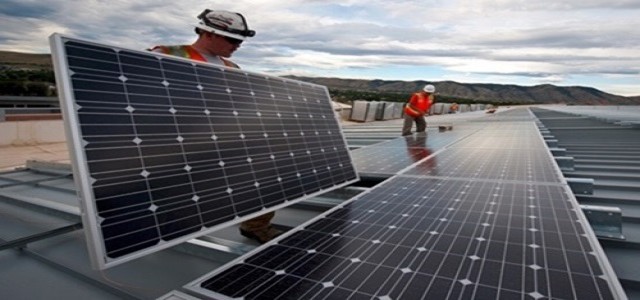 Electricity Supply Board, an Irish state-owned electricity firm, has reportedly announced that it is teaming up with Harmony Solar, an Ireland based renewable energy company, to invest €30 million towards the development of power plants, which would provide sufficient energy for about 230,000 homes, as per both firms.
Solar power plants utilize panels that comprise of specially developed cells that transform the sun's energy into electricity, which further can be utilized by businesses and homes. Harmony and ESB plan to construct solar plants that would generate 1,000 MW (megawatts) electricity.
This new collaboration intends to invest an initial amount of €30 million on the solar panel project, which would further take Harmony's already proposed developments in Kildare and Wexford and scale up their capacity form the earlier planned 300 MW to 1,000MW.
Both companies committed to increasing their respective investments from the initial €30 million, as the integrated solar power project in the region grows. The State-owned electricity company, ESB, intends to move its power generation from fossil fuels such as coal and natural gas to renewable energy sources, which also includes wind energy along with solar power.
Chairman of Harmony Solar, John McEneaney stated that the company is thrilled to collaborate with ESB and now looks forward to working alongside each other. The company is confident that this new partnership would play a vital role in increasing the company's ability to provide solar power to more Irish homes in the near future.
Executive Director at ESB generation and trading, Jim Dollard stated that the firm was already working on building solar energy power plants. The new contract with Harmony Solar is another important milestone, bolstering the solar portfolio of the company as well as its bigger ambition of developing renewable power generation facilities of scale.
Source credit: https://www.irishtimes.com/business/energy-and-resources/esb-and-harmony-solar-to-spend-30m-building-power-plants-1.4249759