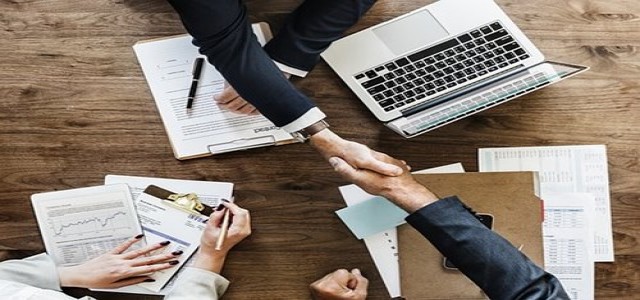 The U.S. Department of Energy (DOE) has reportedly inked a partnership agreement with the governments of Norway, Denmark, and others to expedite its efforts of taking international shipping closer to the zero-emission target. The initiative would seemingly involve the use of bio-based hydrogen fuels.
According to reports, other participants in the initiative include the Mærsk Mc-Kinney Møller Center for Zero Carbon Shipping and the Global Maritime Forum. Additionally, the mission has garnered support from the governments of the U.K., India, Singapore, Morocco, Ghana, France, and South Korea.
Evidently, the initiative has been christened the "Zero-Emission Shipping Mission". It has been launched as a part of 'Mission Innovation', which was launched back in 2015, reports suggest.
Notably, Mission Innovation was launched by 24 nations and the European Commission with the aim to advance clean energy innovation.
As per reports, the Zero-Emission Shipping Mission has been initiated to promote international public-private collaboration for scaling and deploying novel green maritime solutions. It has essentially been devised to place international shipping onto the zero-emission pathway.
The mission has laid out three main goals:
To develop, demonstrate, and implement zero-emission fuels, fuel infrastructure, and ships in a coordinated manner along the entire value chain.
To make at least 5% of the worldwide deep sea fleet compatible with hydrogen-based zero-emission fuels by the year 2030.
To put at least 200 ships from the zero-emission fueled fleet to service by 2030 and leverage their fuels across their key deep sea shipping routes.
The mission would supposedly utilize several hydrogen-based zero-emission fuels, including green hydrogen, biofuels, green methanol, and green ammonia.
Jennifer Granholm, the U.S. Secretary of Energy, has claimed that fearless technological innovation, constructive international collaboration, and ambitious clean energy deployment would make it possible to establish a net-zero carbon economy.
Reportedly, Mission Innovation has published data indicating that international shipping contributes to 3% of the global emissions. The information has also estimated that without immediate and collective efforts, emissions from the sector could surge by nearly 250 percent by the year 2050.
Source credits: http://biomassmagazine.com/articles/18047/doe-partnership-aims-to-achieve-zero-emission-shipping/